MindiMink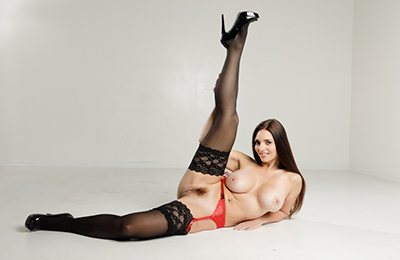 Mindi Mink Info
| | |
| --- | --- |
| Name | Mindi Mink |
| Birth date | December 4, 1968 |
| Birth Location | Los Angeles, California |
| Height | 5'3" |
| Measurments | 34DD-25-36 |
| Number of movies | 80+ |
---
The early life
Brunette MILF Porn Star Mindi Mink was born on December 4, 1968, in Southern California but was raised in the North. Growing up, she was someone who disliked getting into trouble at home, so she did all her chores responsibly and tried to behave all the time. That all changed when she had her first boyfriend at 15, and she started sneaking out just to meet him. Eventually, she lost her virginity to this boy, whom she dated all through high school. She was a popular student who was into cheerleading and volleyball.
Her first lesbian experience was when she was 19 to a girl of the same age. They were both inexperienced at that time and didn't know what to do, but after a few awkward kisses, everything came naturally. Since then, she got into relationships with lots of girls, until she got married. Her marriage with a lesbian lasted for 4 years, and it was only after their marriage ended that she hooked up with more guys than girls. Before doing porn, she worked in the construction industry, both as a manufacturer's representative and as the contracting party. Off-camera, Mindi loves to ride her 2006 Harley VRod motorcycle for long trips all across the State.
---
You may watch the best Mindi Mink content on
---
Her Career in the porn industry
Unlike most pornstars, Mindi Mink started her porn career when she was already over 40 years old. Her boyfriend told her she was made for porn, but she was skeptical. One day, she started webcam modeling to see if other people find her sexy. She was greatly overwhelmed by the response, and decided to go full time. It was at this time that a porn convention came up, which she attended. There she met the guys of Girlfriends Films and had initial talks with them. After several emails, she finally did a couple scenes with the studio. Mindi decided to only shoot girl/girl scenes because she was in a committed relationship with a guy. She's bisexual so doing it with other girls was fine with her.
Mindi has done at least 90 hardcore movies since she started doing porn in 2014. Standing 5'6" and measuring 34DD-25-36, Mindi was one of the hottest MILF stars in recent years. Aside from Girlfriends Films, she has worked with different porn studios including Forbidden Fruits Films, Little Dragon Pictures, GirlsWay, Pornstar Platinum, Zero Tolerance, Reality Kings, and many more. For her excellent performance, Mindi got nominated for "Girl/Girl Performer of the Year" in the 2018 XBIZ Awards.
---
Mindi Mink videos
---
Mindi Mink Photo Gallery