Pussyav Review
Pussyav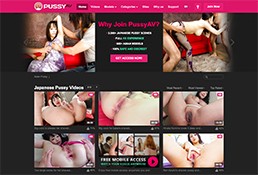 Price: $1.00 (3 Day Access)
With such a censor-free porn, there is no doubt that you'd want to eat those pussies yourself. The scenes are exciting in a lewd way. That's what you can expect from the Pussy AV porn website.
00000
Pussy AV Website Report
Intro
Porn is a good treat for sexually frustrated individuals. This is their avenue to avoid being pent up. Amazingly, there are many porn contents that one can find online. There are many websites offering sexually charged materials. However, most people get frustrated with the fact that there are good materials uploaded on the Internet that are censored. The private parts are censored and pixelated. That won't be good because the pixelation will just hinder your enjoyment, especially when one is watching the sex plays and solo masturbation shows of slender Asian women. No need to despair, though. After all, Pussy AV will come to your rescue. The said porn website features women who are of Japanese descent. They are the sex goddesses that dominate the adult entertainment world.
Features
The website Pussy AV is designed in a pleasant way. It isn't cluttered and it has a modern touch to it. The motif color is black which establishes such a nice ambiance when you are watching the porn video in your room at night. The tabs are easy to understand even when it is your first time visiting the site. The main tabs include Videos, Models, Categories, Site, Why Us, and Join. You should already have the idea on what Join and Why Us – one is where you can sign up if you decide to join while the other features important facts about the site.
Let's focus on the other tabs though. You have the Videos tab where you can find the entire collection of porn videos that Pussy AV has. Speaking of the videos, there's already 2,000+ porn videos here. They have photo sets that are video screenshots too, containing about 97,000+ pictures. The archive is still growing, especially since the site promises to update its collection on a weekly basis. The videos are high quality, with the highest one at 1080p. As for the photos, you won't only be able to watch them on the site but you can download them if you want too. Right after the Videos tab, you have the Models tab. It is in this tab that you get to know the different porn stars featured in the Pussy AV porn website. The site is mobile-friendly too so that you can access it through your mobile phone.
Content
The porn website Pussy AV only features Asian girls on the site. They are mostly Japanese. These girls have the standard characteristics of being Japanese in their appearance – slanted eyes, slender body, jet black hair, and cute seduction. They are the perfect girls to watch when it comes to porn. With Japan as one of the leading high-end producers of porn around the world, you can bet that the girls who feature in the videos are all the ones that can satisfy your sexual appetite. Some of the girls featured on the site may already be well-known to you, especially if you love Japanese porn. Of course, there are some amateur porn stars here too.
The number of girls that the Pussy AV porn site features to its members is still increasing. The girls that you should search for when you are planning to watch videos here in Pussy AV include Suzu Ichinose, Ai, Kyoko, Mai Serizawa, Yuuka Kokoro, Risa Oomomo, Hikari, Hina Maeda, Nami Itoshino, Yukina Mori, Nana Kinoshita, Marika, Yui Kasugano, and Ibuki Akitsu. In Pussy AV, you can see their uncensored body parts clearly and you can masturbate to them every single night!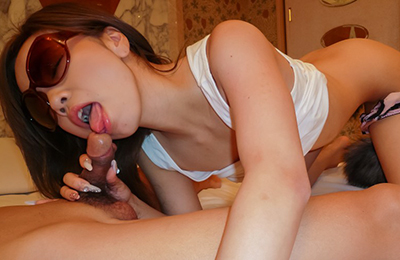 Conclusion
There is no doubt that it is worth it for you to have a membership on the Pussy AV porn site. Not only will you be able to take advantage of its easily-navigable site, but you also can watch thousands of high-quality Japanese porn. The bonus sites even add more value to your membership. Moreover, since everything is uncensored, everything is shown in plain sight. You can see everything about the girls – every nook and cranny. Watching the girls cum, can make you cum as well. And since it is mobile-friendly, you can watch these girls getting banged anytime, anywhere! If I were you, I'd get a membership right now.
Back to the other adult pay sites or enjoy other reviews of Pussyav.