Thirdworldshemales Review
Thirdworldshemales
Price: $29.99 (30 Days)
The action here is hotter compared to most porn sites of the same genre so you could say that this is one of the best.
00000
Third World Shemales Website Report
Intro
The site's name refers to which country these girls come from, thus the phrase, third world. It is under the management of Grooby Bucks and was launched last August 2011. The site was not great back then but they revamped it and added great content, and now, everything is great. The site has now won a bunch of awards, has been given recognition by tons of other sites and magazines and has been growing rather wonderfully through the years. The genre and niche cater to all about transsexual porn and a bunch of fetishes that people like and adore. With the bevy of beautiful transsexual females here and the amount of action you get, it is hard to stay away from this one of a kind porn site.
Features
ThirdWorldShemales has a very simple site design which delivers the purpose of the site and I love that about them since you are probably going to have a pure concentration on the site's content. With its minimalistic theme looming around, you could say that this site has its priorities set straight. It is not only the site design that makes the entirety of the porn site worthwhile – every feature here is vital to the site's growth and convenience. If you are already a member, then you can do whatever it is you desire in this site. If you have not registered, do know that the site is a pay site and you will need to be a registered member before you can access any of the features and content in here. The registration is fast since it will only require you to choose a username, a password, and a payment plan. Once things are complete and you have finished with necessary prepping, you are ready to go.
You will find all the necessary links on the top part of the site. The links usually just contain the updates button, the home button, and the member's area button. The site interface is very user-friendly and the site is organized to make things easier and more convenient for the members. Now, since the site prioritizes simplicity above all else, things do not work here like other porn sites. Technically, there is no page where you can find a complete list of the videos from A to Z. Rather, the member's area is one big model index where you can see photos of their existing porn stars. From there, you can see a short description of them. It may not be much, but it still gives information about our favorite shemales.
Moving on, these individual profiles will give you access to their corresponding videos and photo sets. So, think of it as filtering the videos using the porn stars themselves. Speaking of which, there are no legit filtering or sorting options here, but there seems to be a pagination link. An advanced search bar is nowhere to be found, but this is because there is a more convenient way of looking for the stuff in here. Also, the site has around 400+ photo sets that contain 80 to 100 photos each inside. Each of these individual photos has a 1280 x 960 resolution. They also seem to be taken by professionals, edited as well. There are two options for keeping these photos: you can download them in zip files by sets, or save them individually. Either way, you get the same quality.
Content
Like I said beforehand, the site title does not imply that you only get third rate material here. The phrase third world nudges the audience that the ladies present here come from third world countries. For me, of course, there is nothing wrong with it since despite that silly tag, the tgirls here are still unbelievably gorgeous and hot. Aside from their banging hot bodies, their cocks are no joke. The girls are of different races, some Asian, and some Hispanic. Also, the videos here are hardcore and you get the usual shemale on shemale action, as well as some really hot males and shemale action. Nevertheless, the content here is amazing and you can either download them in various formats (MP4 or WMV) or stream them in your browser. The resolution available for both stands at 1280 x 720 pixel resolution and this applies to almost all the videos. There are 400+ videos here that are high definition and there is no download limit.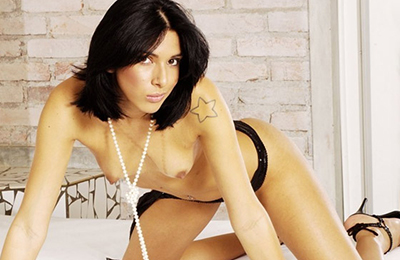 Conclusion
ThirdWorldShemales is something that I strongly recommend to those who are into shemale porn. The quality they offer their members is great and the site content is amazing. The updates are rolling in great and fast, so you get more and more as each day passes. Do not miss this one or you will be regretting it.
This site is no longer updated. For similar content, please go HERE
Back to the other paid porn sites or read more about Thirdworldshemales.