Watchmytits Review
Watchmytits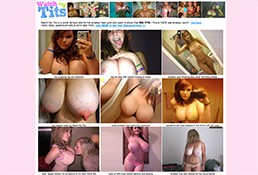 Price: $24.96 (30 Days)
Even though the site focuses on big tits only in the name, there are many more nasty things happening on the screen. Nevertheless, the action is worth watching, and those who are tired of the mainstream stuff will enjoy these homely porn videos.
00000
Watch My Tits Website Report
Intro
The WatchMyTits is a hardcore porn website, where you can enjoy a wide range of sexy niches covered by the videos offered here. You will find mostly amateur and some semi-pro level reality scenes, with gorgeous, usually big-cleavage girls. Though the main niche here is big tits, tits fucking and covering breasts with cum, a lot of other things take place in the flicks, and there are several amazing videos where the girls are not exactly busty, but they show off their skills and aim to please you.
We are certain you have seen some of the videos and photos on other sites, but it's also certain that this site has the best big tits amateurs' porn collection. There are about 3,500 videos and more than 5,200 photo galleries for you, so that's something that you shouldn't skip. The content is not exclusive and, due to its nature, its quality is also quite inconsistent. It looks like there aren't live cams here, so the only things you get for your membership are the videos and photos. And to be honest, they are more than enough for anyone's entertainment.
Features
The WatchMyTits has a simple home page, which lists the girls' pictures. These are medium thumbnails and they lead to the signup page, you can't get to the videos, and there aren't any previews to watch. So, you have to decide about joining simply by taking a look at the pictures. In the members' area, you will see a bit weird layout. The site uses a design that resembles the earlier version of "that" social media site we all love to hate. The videos are listed like the news stream on that particular site, and you can view them, give those thumbs up, and of course, you can comment on them. Most of the uploading accounts are fakes, and they are the webmasters, who keep the site alive this way. It works, and it looks good too.
The categories are random, and not too punctual; however, you can find the major niches listed on the left of the page. You can also add your content if you want. The videos are available in the streamed format, and if you are just here for some fun and jacking-off, then this option is the one you should take. Since the flicks are quite short, they load fast, and the playback is smooth. The WatchMyTits is a streaming only website, and there are no download options, you have to enjoy everything in the browser. It's not a bad idea, at least you don't have to spend time downloading 3-5 minutes' clips, then delete them. The photos are also all for in-browser viewing, so make sure to add them to your favourites if you like them.
Content
On the WatchMyTits, you are going to find some pretty hot chicks that are quite eager to show off their tits for your entertainment. And, apart from showing, they also perform some hardcore action, and they are going to get you the necessary level of excitement. The videos here seem to have been coming from the amateur area, and the girls will surely show you what they are made of. These real cuties are mostly amateurs, but as you might expect from a site with user-submitted content there are some girls who are professionals, and their videos originate from reality porn websites. They are smoking hot, that's for sure. Now, the site says that it is focusing on hot girls with big tits, but eventually, you will see that there are some perky girls too, and the whole site turns out to be a big mix of this and that.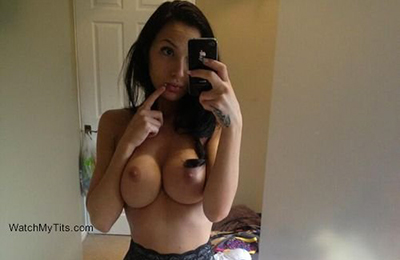 Conclusion
There are several videos here, and when you are looking for some hard porn, you will love the videos of this site. The WatchMyTits is a truly hardcore site, and though the content is far from exclusive, you will certainly love them. We enjoyed browsing through the site, and though there are some poor quality shots, the overall experience we gathered here is really good. You will love the site, but those would enjoy it much who are looking for some big tit amateurs. Even though there are no network sites to browse, the overall number of more than 3,500 videos is satisfying.
Don't miss the other best adult pay sites