RubATeen Review
Rubateen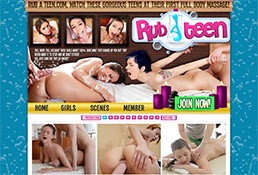 Price: $1.00 (2 Day Access)
Did you ever wonder what happens inside a private massage parlor when a hot masseuse and a rather adorable customer collide?
00000
RubATeen Website Report
Intro
Well, I am almost certain about the happy happenings that would take place when, in a private massage parlor, a hot stud for a masseuse meet a hot lady for a customer. A little touching here and there, and as the guy starts oiling the lady already in the heat; you can imagine what happens right in between and what happens after that. The porn universe is something that tackles all sorts of kinks and fetishes and something like this is not something that is remarkably new to the scene. In moderation, a lot of porn sites love tackling this sort of theme because it exudes a lot of lewdness and naughtiness.
Massage parlour themes are also a staple in the porn world and it is not very hard to see why, to be honest. Imagine a lot of steamy interaction happening between man and woman inside a secluded massage room. Imagine the man oiling the unknowing lady from head to toe, touching every nook and cranny of her body with ill intentions. Pretty sure that the lady is bound to react anytime soon and I am almost positive that it will end quite happily for both. If you wish to find a porn site that gives out something of the same idea, then RubATeen is the perfect place for you and that raging hard-on.
Features
RubATeen stays true to its theme with regards to their website design and interface. With a very user-friendly one, the navigation is also leaning on a more basic and easy side. Once you get to sign up for the premium membership, simply just log in with your chosen username and password and hit the log in button. After that, you are free to do whatever it is you desire in the site. Note that a trial version is available but will also cost you more if you were to renew it monthly. Also, the access is limited, so you might as well think hard before getting to that. I would suggest going for the premium membership since it is pretty much secure compared to the latter. When you get around to being a member, you will be directed to the site immediately and there you will notice how fun looking their website design is and how it completely fits the entire theme of it.
The main page is surrounded with collages of cut-out photos of girls getting a rub down or just merely naked (sometimes, almost naked). Below that site banner, there are the links that will take you to places I am sure to have always been familiar with (well, if you frequent porn sites, that is). You have the 'Home' button that will prompt you back to the main page always. You have the 'Girls' button which will navigate you towards to model index. You have the 'Scenes' button that will show you where the entire throng of scenes is located.
Below the links, you can find the pagination links that will take you back and forth the featured video thumbnails found on the main page. These thumbnails have descriptions right over them and how the public rates them. There are over 100+ galleries available that consists of about 140+ photos inside. These are all in hi-resolution and each set can be downloaded in zip files or saved individually. With your RubATeen membership, you get access to other sites under the same network for free. Sites like Innocent High, Lust HD, Step Siblings, This Girl Sucks, and Oye Loca are only a few of the many sites that are waiting for you. Do not miss these ones out.
Content
RubATeen has gorgeous girls to begin with and everything about them is just highly attractive. Seeing all of them oiled up though just adds up to the lewdness already present. As I am writing this review, there are roughly 100+ videos and scenes that are just waiting to be watched. Upgrades are happening weekly and with one video uploaded per week, the growth seems pretty steady and great. The scenes can be downloaded and saved to your PC in either MP4 or WMV format. They can also be watched in your browser if you have an updated embedded flash player. Most videos are in HD and have a 1920 x 1080 pixel resolution as well as a 1280 x 720 pixel resolution.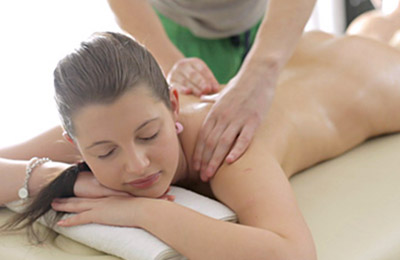 Conclusion
RubATeen is something out of a fantasy world and I love every single bit of it. From the number of videos they offer, the quality they give out generously, and the gorgeous ladies they lay down for us, this porn site is every man's fantasy behind a screen. Totally recommend this one to all of you who love a little oiling and a whole lot of sexing up combined.
Return to the other paid porn sites