Mybangvan Review
Mybangvan
Price: $29.95 (30 Days)
MyBangVan has been around since November 2010 and ever since then, they have been winning awards and have been nominated quite a number of times already.
00000
My Bang Van Website Report
Intro
MyBangVan is a top hardcore porn site that features both amateur and semi-professional girls engaging in intense sex scenes with a group of men at the back of a moving vehicle, preferably a van. This porn site was derived by the famous My Bang Van DVD and even retained its glorious name. Familiar as it may be, this is because the clips are taken from the full-length DVD itself, but now the site has grown and added numerous scenes that were not there before.
Features
MyBangVan has a white and gray color scheme, and it is perfect for the minimalist type of design they are going for. It helps to keep the site looking clean and fresh, making browsing here easier than ever. The site is not particularly huge, but it is far from being lacking, as well. You could say it is right in the middle. The links in here can be found on the top menu bar, just right below the site's huge banner.
MyBangVan is a famous site, so it is only natural that they keep the pace here nice and elegant. The navigation seems to have no problem; it is easy in all aspects. The site interface is straightforward and convenient, making it really good for the audience. Overall, the site is organized and well kept making things easy to find here. Browsing is an easy feat, as well, as you get the usual helpful search tools you get in most successful porn sites. You get an advanced search bar, a fully functioning pagination link, a categories page, and sorting options. You can sort out the content by their dates, titles, ratings, and popularity.
The site also has photo sets to flaunt. They are not just the ones you are expecting. They are made up of video caps, but they are still of really good quality so you could say that they are the replacement. Otherwise, you get no professionally taken photos, but you do have stills that will pass as one. Each of the videos has descriptions and they are usually vivid and graphic, with enough information but not so that the element of surprise is gone. You can also see the models' names listed in each scene so you would know who to search for later on.
You can comment on the videos, as well as rate them from one star to five. One the lowest, and five the highest. The site shows the overall rating so your very own could be very helpful. You can add the videos to your favorites so you can access them easily later on. The site also has a model index you can check out if you want to know more about your favorite chick. Updates here are not so frequent, but the site is still growing despite the inconsistency of the updates. You do get more than 70 bonus sites you can access for free. They are on the same network so make sure you check those out.
Content
MyBangVan may sound familiar and that is because you have probably encountered a full-length DVD of the same name. You are not wrong in that account since some of the scenes are derived from there. Which explains why there are familiar faces and even more familiar scenes. Despite that though, you still get originals especially on the later dates. The scenes usually pan out with ladies getting picked up from the streets and getting invited for some sucking and some fucking. Most scenes are of threesomes, foursomes, and orgies, and twosomes are kind of rare – which is the striking point of the site. The action here is beyond hardcore and each scene can only be described as raunchy and raw.
There are more than a hundred videos in here and each lasts for about 35 to 40 minutes. That is 35 to 40 minutes of gangbangs and orgies, so make sure you do not miss out on it. The scenes are pretty exclusive and can only be found here, so brace yourselves for an influx of pleasure when you are here. You can pretty much download all the scenes and you can save them to your devices in mp4, WMV, or MPEG formats. Either way, you will get the same 1280 x 720-pixel resolution, as well as a slightly lower 720 x 480-pixel resolution. You can also stream the videos as much as you want on your browser with the same set of resolutions.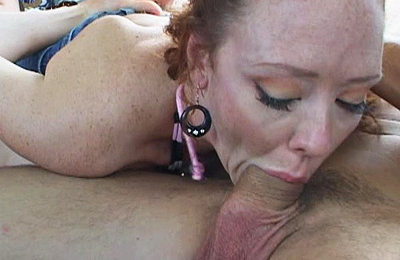 Conclusion
Overall, MyBangVan is indubitably something that I would recommend right off the bat especially if you are into vehicle sex and delicious, raw orgies. Make sure to check it out or you will be missing out on the scrumptious part of the porn universe.
Back to the other adult pay sites or read more about Mybangvan.
| Review Site | Trial | 1 month | 1 year (per month) |
| --- | --- | --- | --- |
| Topporn.net | N/A | $29.95 | N/A |