Momspassions Review
Momspassions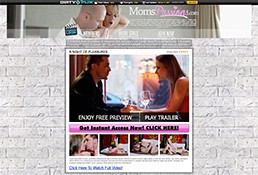 Price: $29.95 (30 Days)
The MomsPassions is portal of the DirtyFlixx network, and it has an updated collection of 50+ scenes with passionate, yet hardcore sex.
00000
Moms Passions Website Report
Intro
The MomsPassions comes from a great porn provider, which hadn't been around for too long, but it has great potential, and the exclusive, high-quality videos it provides make it a considerable choice for most of those who love hardcore sex. On this portal, you are going to find MILF-porn, coming from Europe. However, instead of senseless fucking, these scenes offer passionate, and exciting sex.
There are so many fakers out there already, we get to our MomsPassions review with not too high hopes, only to find ourselves surprised and awed by the great scenes here! We don't know what's going on nowadays, but many promising websites seems to have reached a still, and are either updating slowly or not at all. Nevertheless, these videos are well-worth watching, and since they are all in-house made, they are fully exclusive, their full version is available only on this site, and just some short samples are offered on different tubes and promotional portals.
Features
There are a few videos listed on the home page of the MomsPassions. As a major feature, the tour grants you the option to view five free preview videos, usually about a minute's length, showing some of the hot moments of the actual video. After signing up, you arrive at the main members' area of the network. On the top, you will see the network stats, telling about the number, the summarized length of the videos, the number of pictures, along with the models' number.
There is a menu where you can go to explore the collection of this site, of the network. In the same area, they placed a search box, where you can perform a search with basic keywords and phrases. The scenes are in downloadable MP4 and WMV format, and in 1080p, so that's a good choice if you are not in a hurry. For those who would rather do some hit 'n' go jack-off, you will probably appreciate the in-browser viewing, though it's only in SD. There are mostly video captures, and only nine actual photo sets are downloadable.
Content
The MomsPassions has some of the hottest MILFs this company could dig up. They are mostly Russians and Polish ladies, and though they are professionals, in these scenes they look more womanly than you may have been used to. We love when women are natural, and though there are some definitely, fake tits on a few of them, the passionate nature of the scenes are strengthened by the fact that the porn stars have a natural appearance.
You are going to find here Caucasian models only, ethnic girls don't appear, and this is true for the whole DirtyFlixx network's videos – however, you might find ethnic hotties in the bonus scenes. Some of these ladies are in their early forties, and a few of them are still in their (late) thirties, which makes them to be the best material for such porn.
The videos have a script to follow, and most of them start with a basic situation, which takes a turn at one point, taking the story to some more hardcore fields. In one scene, for example, the blonde hottie plays a business-woman, who gets the job done: she lets the client fuck her hard and well to close the deal. Another video features a simple romantic night of a couple, and the stories continue as it should in real life: they reach that level of excitement which leads to passionate and quite spectacular sex.
There are some talking in the flicks, though the models use their native language. There are no subtitles, so you should just skip that part, you get the basic idea nonetheless. The scenes are all made to be not just hardcore enough for a quick jack-off, but to be somewhat couple friendly, as there is a lot of kissing, caressing, and the guys properly go down on their partner. The actual intercourse is erotic, passionate, and they take it slowly: you shouldn't expect 20 minutes of hard drilling instead, you will see satisfying and exciting sex.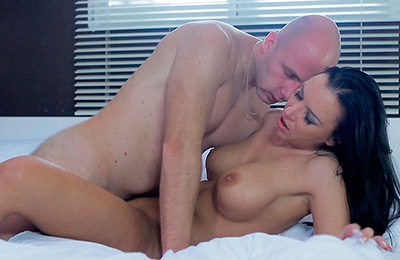 Conclusion
The MomsPassions is a unique star on the sky of MILF pornography. These erotic and really neat porn videos will certainly get you going, and the beauty of the models may even make you interested in actually making a move when you meet a hot single MILF. The quality of the sex and the picture makes the videos unforgettable, and though it's "just porn," it's of the better kind. We appreciated the bonuses too, and we are also certain that you are going to love to dig into the rest of the network.
Back to the other adult pay sites or read more on Momspassions.
| Review Site | Trial | 1 month | 1 year (per month) |
| --- | --- | --- | --- |
| Topporn.net | N/A | $29.95 | N/A |