Lovelycheerleaders Review
Lovelycheerleaders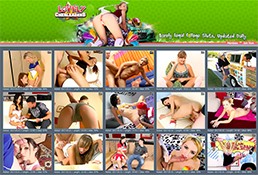 Price: $1.00 (2 Day Access)
Rest assured, you get both softcore and hardcore porn here, with no reservations. No condoms are involved here, just raw and unadulterated fun, consisting of girls that are pretty and fresh.
00000
Lovely Cheerleaders Website Report
Intro
For a lot of us, when we watch sports games live or not, we always get that half-time boner every single time we come across these scantily clad cheerleaders (at least for me) waving their pom poms up in the air or our faces. Nevertheless, I am pretty certain that at some point in our lives, we have mostly imagined these chicks naked, jugs bouncing feverishly as if they were the only things that set the world in motion. We usually see them on the sidelines and during half times – and trust me when I say that I am vouching for them to show up, even more, times than the usual.
Of course, what the real world cannot compensate for, the world of porn does. Porn has a knack of making our wildest fantasies and dreams come true not a minute too soon. They will make the impossible, possible. This is no different when it comes to our cheerleader fantasies. Gents (and some ladies), let me introduce to you, LovelyCheerleaders. From the name itself, you know what you will be getting here and it is not just your run of the mill sort of "cheerleaders" those that are clothed in cute and skimpy outfits – you will be getting more than that.
Features
This is a pay site but it is all worth it because you get both speedy updates and exclusive content. A trial version of the site is available but it just really lasts for two days and your access is totally limited – of course, not bad if you just want to check the entire site out without feeling too committed. From there, you can always opt to pay the recurring fee and that is about it. Afterward, you will have no issues accessing the site and you are just free to do whatever it is you want inside. The site has a pretty user-friendly interface and you will notice how simple it is to navigate your way through everything. The site layout is very orderly, as well.
The links are found on the top most part of the site, as well as on the side. The menu bar on top consists of links that will prompt you to the home page, the videos' page, the photo set's page, their live feeds, a page where you can browse through "nearby sex partners in the area (or anywhere else for that matter)", a page where you can skim through their numerous DVD collections, and the other sites that are on the same network. On the side, you can also have access to the home page, to your favorites, to your last visited galleries, your rated items, and your secure log out button. The latter would mean that there are tons of things to do in here, including being able to rate and comment on videos you have just watched. You may also add them to your favorites so that you can access them at a later time with no problem at all.
The site also has an exceptional browsing and sorting options. Aside from the presence of the advanced search bar, you will also be able to sort and filter things out through the sorting options right at the side of the page. You can sort both movies and photos here. You can also sort out the extra content and the top categories. The site houses around 350+ photo sets. Each set contains 70 to 80 high-resolution photos, all with a dimension of 3000 x 2000. You can download them in zip files or view them as is.
Content
LovelyCheerleaders has cute chicks to choose from and that does not come as a surprise since the theme they pushed through is cheerleading. These chicks might not be legit cheerleaders (or who knows, really) but they sure do know how to act like one. Of course, that comes before all the stripping, the masturbating, and the fucking. The scenes vary at most times and they take on different situations most of the time. There are storylines that are pushed through but nothing deep. The videos are exclusive but they are not what you call entirely HD. The most recent ones have a better quality and can go up to 1280 x 720-pixel resolution. The older ones are a bit lower but still decent to watch. You can either stream the videos in your browser or download them in several available formats like MP4 and WMV. There are bonus videos that come with LovelyCheerleaders, as well as bonus sites that feature more hot girls.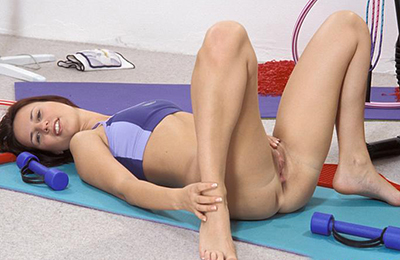 Conclusion
LovelyCheerleaders has a lot of potentials and this is because they have gone past not updating. Updates are indefinite but still going on. The quality is being improved and the amount of things you can do here is astounding. If you are into cutesy girls in cheerleading outfits being fucked and just playing with themselves, this site is an absolute must.
This site is no longer updated. For similar content, please go HERE
Back to the adult pay sites