Hotgold Review
Hotgold
Price: $24.95 (30 Days)
The site is not only about hardcore fucking, but you can also watch these horny lesbian chicks that are playing with each other's tight pussies and stretching their assholes to take a big dildo deep inside.
00000
Hot Gold Website Report
Intro
Hot Gold has been dedicated to bringing you some of the finest, horniest and most titillating damsels from Portugal, the land of sexy women. In here, you will have the opportunity to enjoy a ton of these girls either naked or in some sexy, provocative or come-hither outfits that will make you think of stripping down and joining them in the fucking session, if only it was possible.
Features
Hot Gold has got some useful features that you can always count on as far as giving yourself an easy time is concerned. Some of these features include live feeds, cams and daily updates that will mean not having the need to repeat content over and over again unless you want to. There is a good searching tool that you can use to find the girl of your dreams without having to try too much. And to be honest, the fact that the photos were all made available in the important zip file format was quite convenient to me. Since the site is getting updated on regular basis, you will never be out of entertainment.
Personally, I love downloading erotic photos in bulk because it saves a lot of time. And that was exactly what the zip file format did for me. Hot Gold has a very organized thumbnail arrangement thanks to the interface which is designed to accommodate it all. Sign up today and get the chance to check all of these out. The site also has a section where you can buy these DVDs online. Live Girls section is incredible because it lets you interact with these hotties that are willing to show their sexy moves on camera as per your wish. So, if you want this blonde MILF Summer Knigthz to take a big dildo deep inside her hairy pussy, you just need to say your wish and she will be happy to fulfill your desires. Summer is such a hot MILF and her seductive live shows can tell you that she is so good under bed sheets.
Content
Needless to say, one of the best attractions in a porn site are the girls. And this is one section that Hot Gold has always gotten right. With hot girls such as Erica Fontes, Susana Melo, and Rebecca Pinar among others, all I can assure you here is nothing but the best erotic encounter. The girls with round butts always love to showcase them on camera. Some will tease you while others will show it all to you and allow a lucky guy to spank them hard. The cute and slender ones are also available just to make sure that the fucking is usually done in the right manner. These chicks have got perfectly shaped bodies and amazing sex skills that they want to show you on camera to make your nights special.
In total, there are about 28+ DVDs and well over a thousand featured scenes for you to enjoy. You can get to watch the titillating trailers of each of these movies or even better, just make a point of getting to watch these videos directly. The video scenes or DVDs always come marked with tale-tell titles such as "Portuguese Pink Pussy" which happens to be my personal favorite. I, therefore, urge you to take some time and enjoy these creatively directed, sexy videos and get erotically entertained to the fullest!!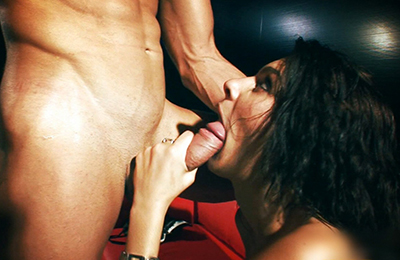 Conclusion
Hot Gold is designed to bring satisfaction to all the porn lovers from all over the globe. It is very easy to navigate and the videos are all of the good quality. There are plenty of hot girls in here who love to fuck – as well as do all of the necessary erotic stunts to make sure that you, as a member, don't get bored. The daily updates mean that sure enough, the site cares about its members to provide enough erotic entertainment. Finally, everything else is under one roof, including the wide variety of Portuguese girls as well as the fetishes. That is why I totally recommend that you find the time and check out this site today and well, get the chance to enjoy yourself to the fullest.
Back to the paid porn sites or enjoy more on Hotgold.