Hairyav Review
Hairyav
Price: $1.00 (3 Day Access)
The hairy pussy fetish is strongly present, it's not just about 'showing' those bushy cunts, but also about worshipping them.
00000
Hairy AV Website Report
Intro
On the HairyAV, you will find a collection of Japanese Adult Videos with hard sex and hairy pussies. These videos all focus on the fact that the girls in them are not into shaving too much, so they have hairy pussy. This juicy and somewhat kinky niche is quite popular nowadays, and when the videos are coming from Japan, they are even much kinkier. These girls will put on a great show, and in case hairy pussy is your thing, you will love them. The HairyAV sometimes launched during 2013, and during the past three years it has regularly been updating. Nowadays, the HairyAV has significant collection for you to explore, and while you are here, you might just take your time and watch them all. At the current rate, there are 1-4 flicks uploaded every month, but rest assured, you won't be bored between updates.
Features
The home page is very simple. You won't be able to watch preview videos, but you can take a look on the different categories (niches), and on the included bonus sites, and that may be enough to convince you that this is one you should try. It wouldn't hurt to familiarize yourself with the layout of the HairyAV because the members' area is nearly the same. Probably the categories section is the menu, which you will use the most, but you can find videos with your niches by using the search engine of the site.
There is a menu, which can take you to the network sites' page. The scenes of the HairyAV are available as a video stream, which you can play right from your browser. For this, you can use the embedded Flash player, which plays MP4 videos, up to 720p settings. You can download every video of the HairyAV, there are no restrictions. There are several quality to pick from, up to 1080p for the most recent shots. There are photo galleries and screen captions too, you might like to browse through them too. Zip files are not offered. There is a bit of inconsistency about the updates, but they are still coming, and the flicks are quite good.
Content
The Japanese girls are always something we dream of. Their tight, usually natural body looks amazing, and it seems their skin has a different shade, making them more desirable. Most of us Average Joes don't have the chance to date a Japanese girl, and the chances of having sex with one are even lower. However, you can live out some of your fantasies if you watch the scenes of the HairyAV. The models are all sexy, and though Japanese girls are not naturally busty, there are some very nicely shaped girls with a medium breast. Those who have fake tits look better of course, especially because they are not exaggerating – they have nice breasts, perfectly matching to their overall appearance.
The models of the HairyAV are semi-pro and pro models. You've probably heard of the Japanese adult video career line: the girls get in, do a debuting DVD (3-4 hours long), and do some niche porn. After that, they either restart under a different name in a different niche or become mature idols, who usually perform in heavy hardcore, kinky porn. Apart from looking freaking hot, the girls always have hairy pussy – some of them have it trimmed, others have sexy bushes behind their legs. Nevertheless, they are guaranteed to match your fantasies and fixations.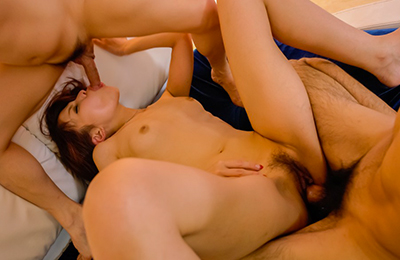 Conclusion
The HairyAV is a kinky, sexy hardcore portal, where you will find only fetishes. Anal penetration, hairy pussies and Japanese girls are all things we fantasize about. But when the three is put together, the whole experience becomes much better. This site would be recommended on its own, but the neat network behind it – and the full access to it – just sweetens the deal. You get over a dozen hardcore Japanese niche site, and more than 2,000 videos to watch, all for the price of one membership site. What do you call a good deal if not this?
Don't miss the other top paid porn sites or read more on Hairyav.