Dollsporn Review
Dollsporn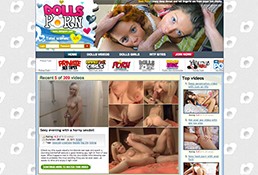 Price: $1.00 (1 Day Access)
It is a haven for a lot of hot chicks doing porn videos not because they are paid to do it like those well-paid names in the industry, but because they just enjoy doing quality porn videos with their partners and friends!
00000
Dolls Porn Website Report
Intro
Dolls Porn is part of the WTF Network that is also well-known for its other amateur porn video submission sites. Some of these is Pickup Fuck (that features outdoor sex videos), Private Sex Tapes (where all videos are homemade couple vids, and Porn Weekends (which highlights travel sex stories shot in different countries) just to name a few. What's great with signing up for Doll Porn is you'll get to have full access to all of these sites mentioned and more! That would be 11 amateur porn sites and counting, with other sites still under development. If you enjoy watching amateur videos then getting the membership with the WTF Network is probably one of the best decisions you will ever make that is related to porn.
Features
The website design is a bit different compared to the look of other sites that you may be used too. Overall, it looks a bit girly with the use of light pastel colors. Well, the site name is Dolls Porn so maybe they are just following the aesthetic. The layout, on the other hand, provides you all the information that you might need all within one page. On the main part of the site, you will see the recent five of their videos with a couple of photo thumbnails featuring the hottest scenes in the clip. You will also get some more information about the video like its rating, the duration or length of the movie, the girl being featured, some tags to give you an idea of the themes that are going to be touched on the clip, and finally a short paragraph bearing the synopsis of the video itself.
The right part of the site is also something to look at. It provides you a list and thumbnails of the top five videos, followed by their top five ladies. Scrolling down, you'll see even more pictures of their top-rated ladies (or those who usually submit high-rated videos), followed by thumbnails of their best scenes. Finally, on the right part of this screen, you'll see the recent comments on the videos. It is also very helpful that they are straightforward with the technical specs of the site. Before you sign-up, the sign-up page shows different helpful icons to give you an idea of what to expect. So according to that, you'll get videos that are formatted as WMV. Those for streaming are at an FLV format. All of their media are optimized to be viewed on Apple devices like iPods and iPhones. Finally, if you are going to download their photos, then they will be available in a zip file. Pretty neat right? Aside from that, it is also worth mentioning that they promise a 100% money back guarantee if you don't find their videos satisfactory. And members get to enjoy customer support as well available to call anytime of the day and any day of the week!
Content
As what they offer are amateur videos, all types of beauties are covered. Don't worry all of these hotties are curated so that you won't see some fugly-looking chicks here. As compared with other amateur porn sites, the videos that they offer are amazingly of higher quality. Almost all of them are well-lit and clear. So you won't get any of those dimly-lit pixelated ones that other amateur porn sites may offer. They also have really hot chicks who regularly submit. This is also the reason they publish the recent comments – to encourage them to submit even more videos! Their fans just can't get enough. You'll get quite a variation in Dolls Porn though mostly the chicks are Caucasian. What you can look forward to though is the different qualities of ladies. There are hotties with really big boobs and asses that demand to spank. There are also those who look innocent with their tight body and bootie.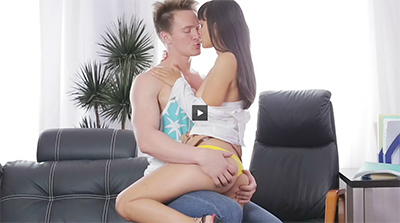 Conclusion
Overall, Dolls Porn has everything that you are looking for on an amateur porn site and more! Hence, if you are a fan of amateur videos, then this site will be perfect for you. Remember, all of these are 100% home made. You won't be seeing carefully directed videos here, so you are sure that all of the action that you are going to witness is 100% real. Enjoy!