Avanal Review
Avanal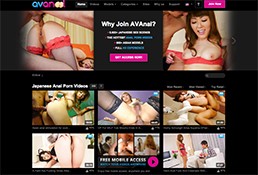 Price: $1.00 (3 Day Access)
If you like anal and Japanese girls, you shouldn't go further, because there are hardly any porn sites that offer you this much videos, especially uncensored ones. With the network access, it's also a fantastic deal, since the regular price brings you access to a full network.
00000
Av Anal Website Report
Intro
Anal sex is something that most men want to try out, but it's hard to find a girl, who is eager enough to go for it. This is also true for the porn industry – there are pornstars who have never done anal before and don't even plan on doing any in the future. Luckily, the Japanese are leaders in porn too, and thus, their cute girls aren't only available for pussy hardcore sex, but as you can see in these scenes, their tight butt-holes are also quite exciting. As a member of the JAVHD network, the AVAnal offers you more than you can handle. If you are in the mood for some hot pussy fucking videos, you can get that from the included bonus sites, but those who hope for some heavier stuff may find fine videos on those sites. At this time, a dozen of porn sites is yours to enjoy, offering more than 5,000 porn videos, plus bonuses.
Features
Unfortunately, the AVAnal's tour is quick. You can browse through the videos, and the models, along with the Categories, but you don't have preview options like trailers or something similar. However, if you take a few minutes, open some videos' page, and take a look at the models, you will surely find the site to be quite promising. Taking the tour will also help you to get familiar with the layout and the design because it's consistent with the inner page. So, after logging in, the site barely changes, and in case you were taking a thorough look, you will handle it quite easily.
The menu remains on the top, so you can always get back where you started. The search engine can be of help when you are looking for something in particular, but the collection isn't so big that you would need it. Unlimited options are what you get as a member. You can watch the videos in the browser using the embedded player. The in-browser option is quite good, the quality is enjoyable, and the playback is smooth. For saving the videos, the site grants you 1080p files too, so as you may have expected, the best quality is obtainable by downloading the scenes. The scenes have video caption galleries with them.
Content
Every video of the AVAnal originates from Japan, and they seem to be meant only for inland publishing. Due to this, you might find the sex in them to be a bit weird, especially if you are were only watching mainstream US porn before. These videos have a feeling of intimacy, though they are real hardcore videos, with heavy elements in them. As the site's name makes it evident, you can expect to see some anal penetration in every video. While the majority of the scenes feature only hardcore one on one sex, there is also a significant part of the collection that offers some threesome fun, with double penetration.
The videos are all staged, and since they usually originate from Japanese Adult Video DVDs, they are mostly scripted; however don't expect too complicated stories. There is usually a situation that gets nasty and sexy and that's it, no further story. Though every one of the scenes of the AVAnal features anal sex, these intercourses are quite varied. Not just the models (the males too) are different, but the environment and the positions are that too. You will see that the Japanese are free people when it comes to sex because they do it everywhere: on chairs, sofas, kitchen counters, and different desks. These videos are fun, and plain hardcore, it's certain you will enjoy watching them.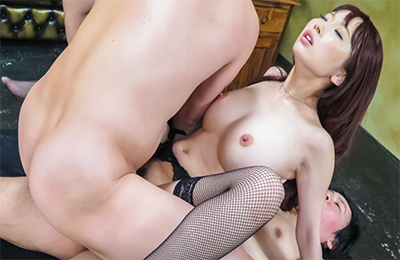 Conclusion
There are videos in there that everyone who loves to watch or do anal sex should see. Cute Japanese girls are always worshiped, and watching their tight holes fucked hard is an arousing experience… and it's much better when they get all holes filled with a cock.