Crazyxxx3Dworld Review
Crazyxxx3Dworld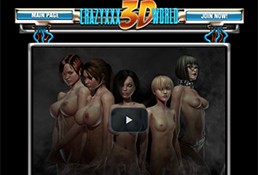 Price: $39.95 (30 Days)
Crazyxxx3dworld provides porn fans with a taste for creativity and imagination. There is sufficient content to take human sexual exploits to extraterrestrial worlds. The images and videos are fantastic to view.
00000
Crazy xxx 3D World Website Report
Intro
Crazyxxx3dworld is a fantasy porn site that features loads of made up stuff. The site presents three dimension comics with an exaggerated quality. Although it is pure work of art, you get plenty of sensual entertainment on this site. The content is exclusive and comes faster that you figure out. Once they update a scene, there is going to be some content relegated to the archives.
Features
The site adopts a black and deep blue color hue for the background décor. There is a clear focus on simplicity and clarity. The landing page features nude models with exaggerated boobs squatting in suggestive poses. It provides a range of tools to help users find their way around the content with relative ease. I loved the flash trailer tour. In fact, it is the one that enticed me to subscribe to the entertainment service offered on the site.
The site is accessible via mobile devices too. I could load and browse across the various categories with much ease. The loading speed is remarkably fast. Some critics point out that it does little to enhance navigation. The lack of sufficient tools to aid navigation adds to the disadvantage. On the flip side of things, it appears that the layout is a functional strategy to heighten the curiosity; this assumption is based on the premise that the content of the site is quite similar. There isn't as much dynamism as you would expect in real life recordings. The flash trailer is just about what you have to know what the site holds for you. It takes our across the content categories in a flash and affords you a preview.
Content
There are creatures with four breasts. Some dudes with giant dicks with threads; they look like screws. This portrayal of the cock made me wonder just what it would feel like if real humans had a similar natural tool. There are many lesbian encounters too. The sensual excitement is brought to the fore in many ways. I loved the way the blue eyed comic person sucks at girl's nipples as she moans with pleasure. The animated scenes provide steamy encounters in which both humans and vampires are seen in hot pursuit of the same attractive models. You get to see men in neat suits squeezing girls in sexy lingerie. Many blowjob encounters show the comic dudes ejaculating loads of sperm, and splashing it on their faces and pussies. The girls seem to love the cum splashing on their faces.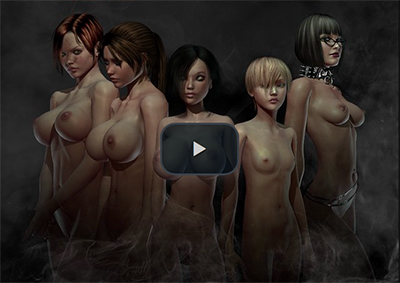 Conclusion
You will give a standing ovation to the artist responsible for the still and animated scenes. I had a chance to view sex forms in the present, future, and the past.