Xillimite Review
Xillimite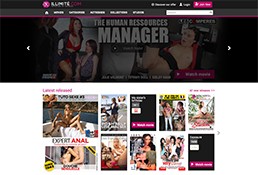 Price: $14.99 (30 Days)
Sit comfortably on the couch and enjoy hours of high-quality entertainment with unlimited access to the streaming library of the best European porn material.
00000
X Illimité Website Report
Intro
Xillimité is the top European porn site if you are up for some hot European porn with sexy French models. The site offers to bring you a large amount of sexy European porn delivered in High-definition resolution. This French site is a great place to watch unlimited European XXX scenes.
Features
The French are known for their fancy food, clothing and much more. So, it is no longer a surprise to see that a French porn site is stylishly designed. Xillimité has a fancy site, which will make you proud as a member. This site's layout is neat and organized, so finding a movie to watch is easy. But of course, it also helps that the material has been categorized, too. There is even an easy to use basic search tool that narrows down the option to a reasonable number. On this site, the interface is interactive and is in English. So, when you finally became a member here, you can add movies to favorites and do other things. All in all, the site is user-friendly and functional, so you won't regret joining. The site is designed to deliver awesome content efficiently and effectively.
Content
Xillimité has a large amount of hot European porn in the archive. In fact, you will find thousands of movies, about 3230+ vidoes available for streaming in Full HD. There is no option to download the movies, but streaming is good. The movies can be streamed in MP4 at 1920×1080 and 4179k. There is a filmstrip of the screen just below the video player that you can view to check out the action. The movies here are worth watching as they feature beautiful women in a sexy outfit. Come to think of it! The movies are great also because they offer subtitles and audio to accommodate non-French members. What else! The action varies so that you will find a lot of awesome scenes. There is straight sex, lesbian and masturbation sessions, including gangbang, orgies and interracial hookups.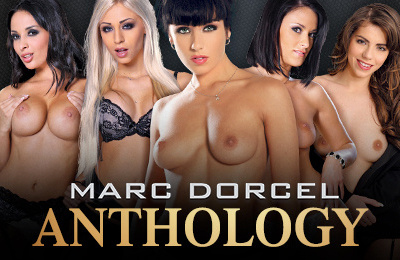 Conclusion
Xillimité is a great porn site as they have thousands of movies available for you to stream. There is no shortage of hot and awesome porn here, which seems to be exclusive. The range also covers a lot of niches, so there is something for everyone. At this porn site, you get lots of fantastic HD and Full HD streams at a good price.
Back to the other porn pay sites or learn more about Xillimté.
| Review Site | Trial | 1 month | 1 year (per month) |
| --- | --- | --- | --- |
| Topporn.net | N/A | $14.99 | $9.99 |