Wivesinpantyhose Review
Wivesinpantyhose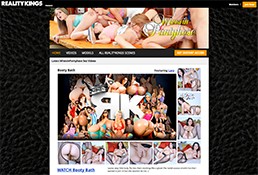 Price: $1.00 (2 Day Access)
I honestly loved how this site turned out, but as much as I want to gripe about how things are in a positive light, I couldn't help but shed a little negativity to it.
00000
Wives In Pantyhose Website Report
Intro
If you are into pantyhose, fishnet stockings, thigh-high socks, and the likes, then I think you will enjoy being in WivesInPantyHose. WivesInPantyHose is a Reality Kings porn site. If you have not heard of Reality Kings, then you must be living in some prehistoric rock. Reality Kings is one of the biggest names in the porn industry. They are responsible for bringing to the world the likes of Euro Sex Parties, We Live Together, Big Naturals, MILF Hunter, Monster Curves, Money Talks, and many others. WivesInPantyHose is just one of the sites that this porn mogul dropped on men and their cocks. Like the site indicates, WivesInPantyHose focuses more on MILF porn and fetishes. That is its primary and secondary niche, respectively. In this porn site, prepare to see wives and MILFs do their dirty little deeds wearing nothing but pantyhose, fishnet stockings, high socks, nylon, and sometimes, nothing at all.
Features
WivesInPantyHose has a pretty generic site. Simple navigations assure a confusion free environment for its many members. The site is user-friendly and you'll be glad to know that their layout is leaning more on the minimalistic type rather than the clutter type. Unsure whether you'll like it or not? Fret no more because a trial version is at hand, of course, for the right price. The trial version, though, will only last you for 2 days and nothing more. Other than that, the recurring price is pretty costly. Also, a trial version will only allow you to view the first ten minutes of the two offered videos the site provides, as well as the corresponding photo gallery of said videos.
If you want to grab hold of the other features WivesInPantyHose offers, you'll have to upgrade that trial version into a premium membership. Being a premium member will grant you access to the entire site, which hosts a total of 23+ videos which last for 8 minutes each or more (maybe even less). All videos can be both downloaded and streamed (in-browser). Unfortunately, only one format and resolution is available. That's in the form of the WMV format at 480 x 320 pixel resolution. Not very impressive but watchable, nevertheless. What comes with the videos are their corresponding photo sets. These photo sets have 20 photos inside, and they in hi-res, surprisingly. These can be downloaded as zip files, making it easier for the subscribers to save their favorite photos.
Content
The ladies of WivesInPantyHose are ladies with the right kind of sex appeal. These wives or these MILFs are complete sluts and they are not afraid to show it to the world. Who would have thought that by masking themselves in thinly threaded pantyhoses and nylons, they would seduce even men half of their ages? These cougars are so horny and so lascivious that they cannot wait to get their hands on some cocks and pussies. Yes, you heard me, pussies. While you'd want to think that these ladies only engage in the usual cock and pussy tease show, that's not the only thing they are good at.
Lesbian activities are also part of their itinerary and they make a hell of a good lesbian sex scene most of the time. These mature women are also great at masturbating if I may add, because if you're that hot, why would you not want to touch and pleasure yourself as you please? So it comes as no surprise that if faced with only one choice, these ladies will reach for the perfect dildo or vibrator. If all else fails, their fingers will do just the magic trick.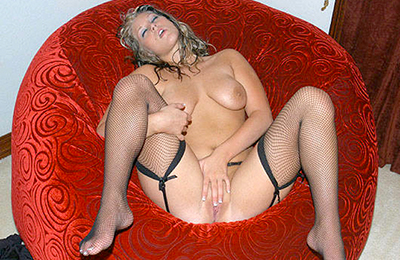 Conclusion
The site is lacking and the number of videos to watch is minuscule. More so, the video quality is just disappointing. This also applies to the photo sets that correspond to each video or scene. Photos inside the galleries though tend to be crisp and clear and they seem to have been done professionally. Some though are just video caps, so that's a little sad. Of course, I won't be forgetting about the bonus sites. The bonus sites are quite a lot, so I think that is what's redeeming the entire site at the very moment.
The site no longer exists. If you want similar content check HERE
Back to top paid porn sites or read more about the Wivesinpantyhose from other popular porn review sites.