Wierdjapan Review
Wierdjapan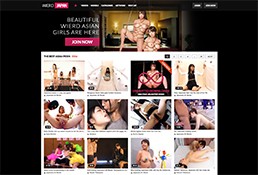 Price: $1.00 (3 Day Access)
To have to be aware that this particular site is developed from Japan. Meaning to say, expect that the orgasms are blurred but not the tits of course.
00000
Wierd Japan Website Report
Intro
Heads up, that's not a typo, the WierdJapan porn site most mistakenly as "weird" features the weirdest Japanese sex cultures and tradition. If you ask me why the site brand uses the spelling w-i-e-r-d, rather than the correct spelling, I don't know why. But one thing for sure, the site features a lot of hot Japanese fresh chicks who will do the weirdest thing just for fuck pleasure. I don't know about you but, I love to see these Japanese dolls in action. Aside from their sexiness, one thing I love the most about these Asian girls is their kinky eyes. Moreover, the way they smile. The way they look back at the camera and how they use their charm increases my libido. But wait until they show the naughty things they do.
Features
The first thing I did was to consider the typo issue. I tried to use the word "wierd" as "weird Japan" presuming that the site does exist. But, the search engine brings me back to the WierdJapan porn site. Hell, I don't know, but one thing I am certain about and that is I have another chance seeing these Japanese cuties in the weirdest sex scenes. The site delivers a pretty unique wide selection of Japanese lists including the Shibari, perv Japanese girls where you can see a bunch of beautiful girls butts naked playing an indoor game and other kinds of weird stuff. If these aren't weird enough, wait until you see a girl who prefers to use a dude's semen as mustards to her food. Joining the site is just a click away because I love seeing Japanese dolls in action, I did not mind scrolling down but rather turn the page immediately where I can create my personal account.
Content
Because of so many weird fuck scenes going on this site, I don't know where to start. So, I tried to watch some at the main page area. The videos are presented in thumbnails, but there are also some scenes in GIF forms. There is a toothless old guy who loves to lick the foot of a Japanese cutie. Then the old guy torrid kisses the girl with his tongue and sucks the bitch's tongue. This took about several minutes before the real action begins. There are some scenes that are fun to watch while there are others that are pretty much disturbing like a girl who is being electrocuted to her delicate parts of the body.
For groupies' actions, you can't go wrong with Makoto Yuuki. The scene begins with 10 guys in a hot sauna session. These guys will chat about something, hell I don't know what they are saying, but with their looks, it seems like they are up to something naughty. I noticed that each guy has the same tattoo on their back. Probably they are the Japanese Yakuza or maybe a bunch of gangster in the area. Now here comes a sexy innocent looking Japanese doll bowing at them as a gesture of respect. The leader stood up stripping her off and the other guys follow. The three guys will hold the girls' arms and the other two on her legs. The leader will check Makoto's beaver and inserts his fingers. The action goes wild when these 10 men took off their undies. Makoto makes sure that everyone will get one as she sucks, being fucked from behind to her pussy, and milk two dicks by her hands. Ichiban Japan indeed.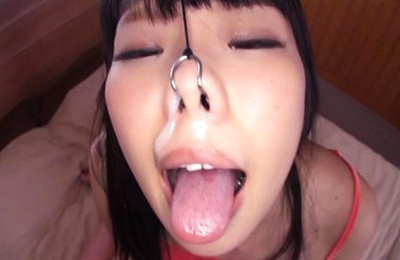 Conclusion
As the song goes, "I think I'm turning Japanese I think so," this is what I felt before, during and after venturing into this site. From sophisticated softcore to hardcore scenes and MILF, solo, POV, groupies and nakedness, this site could be the answer for my Japanese cravings. Like, I noted before, I don't know about you, but I think that I found my Japanese paradise. While some of the scenes may not be exclusives, it doesn't necessarily mean that you can find them at your favorite complimentary porn site. For out of the box sexual pleasure, the site brings you the weirdest of them all.