Virtualxporn Review
Virtualxporn
Price: $19.95 (30 Days)
Virtual X Porn has the ultimate dose of hardcore porn if you are drawn to virtual reality porn entertainment experience.
00000
Virtual X Porn Website Report
Intro
I've watched a couple of porn scenes in VR form and I think a site such as Virtual X Porn has made the right move to match the porn technology pace. I was invited to sensual HD hardcore porn videos with a unique flavor. This is the place where you experience porn, and I mean, experience. Not just watching. Yes, that's what VR porn does to you. You are lifted from being a mere spectator to being a participant.
Features
The site has been neatly designed and presented. It has several user-friendly features to make your visit worth your time. The home page provides you with a model index to give you a broader window to choose. I could select a model from the list and follow her in the various scenes. I could click on any of the tagged images and sample movies of my choice. Users also have a tour trailer to give them a cross-sectional view of the entertainment provided on the site. The site also allows users to access its content on mobile devices. To check out these 3D-enabled videos on mobile, you have to download them. Your device also needs to have VR enabled features such as VR Gear. I could stream as much as I wished.
Content
The site is teeming with arousing scenes of gorgeous cuties from Eastern Europe taking a hard fuck from dudes. The cuties are stunningly attractive. They come with a mission to tease you until you drop your guard. You are treated to a wide range of sex stunts. Some girls are featured in the 3D scenes while sucking cocks in deepthroat, performing intense blowjobs as the dudes heave, roar and moan with intense pleasure. Others choose to arouse themselves in sensual solo scenes, flicking their cherries, squeezing their boobs and touching all the places that matter. You bet they are not the only ones being aroused in these scenes!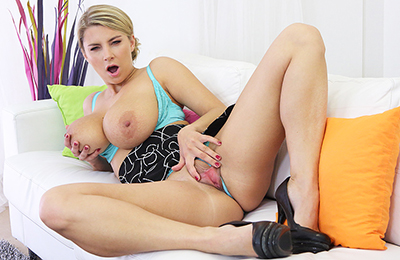 Conclusion
You are made to feel along with the performers. It feels so real. The models often move ever so close to you in the 3D scenes. If you have your VR headset on, you will never miss the stimulating effect of the flicks. The girls are gorgeous and sexy. The user interface makes your visit a breathtaking walk in the park.
Back to the other best porn sites pay