Submissed Network Review
Submissed Network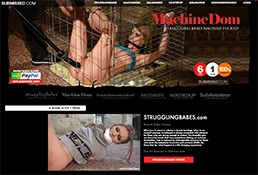 Price: $29.95 (30 Days)
If you want to find out more about this site, stay with the review and gain a deeper insight into what Submissed is like. Then you can decide whether you want to become its member and enjoy the thousands of videos available there.
00000
Submissed Network Report
Intro
Submissed is a porn network that features exclusively BDSM and has no limits in making porn movies that are more kinky and seductive as compared to others. The experience that you will attain on this site will make you feel as if you are having an out-of-this-world masturbation because the porn content presented there is something truly different from what you were used watching on other sites. Submissed has provided a three-way choice for membership to their subscribers on the site. You can either go for the one month option, the six-months option, and an annual option. This way, the user is in complete control of how long they want to subscribe to the site.
Features
The aesthetic value of the layout comes from the marvelous and simple color scheme that has been designed with the purpose to serve as a strong and reliable background to the content of the site. You will find the content marked and stressed because of the colors behind it, which is why you will always be focused on it rather than some unimportant features and ads. The site features black and red as background colors, which give a whole new sense to the site and resemble accurately to the character of the content found on the site. Black adds this notion of mystery, dominance, and dynamism, while red is more erotic, appealing and warming, which is what you need if you want combined mixture of sexual mood.
There are over 1000 videos arranged in a neat grid and spread over 56 pages, with a dozen and a half video thumbnails on each page. The large thumbnails of the videos have the duration and a brief caption below. The experience attained on Submissed is more than satisfactory, as you will feel yourself immersing in the awesome BDSM content every time you access the site. The marvelous design will set you in your horny mood before you even start watching the videos, and the whole experience here will be a smooth division of acts that end in a strong climax and utter satisfaction. There is a sense of addiction to this site after you spend a few minutes exploring its services.
Content
Submissed features some of the wildest and horniest women in the whole world of pornography, and this asset can be easily spotted after you see how far they are prepared to go. You will find no limits restricting the pursuit of sexual fetishes and fantasies for ladies to experience genuine orgasm several times. What is the most peculiar aspect about these girls is that they themselves are willing to go further in BDSM and experience pleasure in different ways using different methods, all of which are kinky and immensely turning on.
Besides their wild sexual energy, their beauty and physical appearance is something that will make your eyes fixed and completely focused. You will fantasize about how your hands explore these smooth, gentle bodies, while your tongue is licking the clitoris of their wet tight vaginas. All vibrators and dildos available to the girls' disposal are powerful enough to make them moan in pleasure and have climax several times. You will simply love masturbating as hard as you can on each penetration of their vagina and would explore your deep sexual fantasies as you watch these girls getting nasty and wild.
Enjoy sluts getting tied to chairs, to the walls, racks and on the couches, while their pussies are invaded with machines, and their asses squeezed and nipples pinched. The technical aspects of the videos are also astonishing as they resemble high quality and professional work. As mentioned above, the whole network is divided into six sites, all of which are worth considering and exploring. Once you subscribe to the site, you are entitled to more than 1000 porn flicks, which are available for streaming online or simply downloading to electronic devices. This feature will allow you to watch porn in high quality and enjoy its merits to the fullest extent.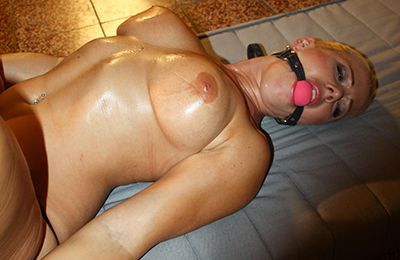 Conclusion
In a nutshell, Submissed is a porn site that is worthwhile, reliable and trustworthy as it manages to keep viewers satisfied and completely relieved. Quality is what the site is based on, and you will acknowledge this asset soon after you become its member. Subscribe to the site for an affordable and low fee, and have access to all those videos waiting to be explored and enjoyed. BDSM is something that your cock truly needs.
Look at the other top pay porn sites