Sindrive Review
Sindrive
Price: $24.99 (30 Days)
The fact that Sindrive brings you content from all niches makes it something between a dream and miracle. The scenes will make you feel more than jubilant. The 4k ultra high quality that all of the scenes on this site embody is out of this world.
00000
Sindrive Website Report
Intro
Life is short and as such, there may be many naughty things in the world that you have wanted to indulge in but may not have gotten an opportunity to. It could be banging your step-cousin or masturbating in front of your stepmom. While all of these things may seem 'forbidden' maybe it is the time that you transcended into the world where nothing comes with consequences. It is SinDrive. The kind of sexual experiences that you enjoy are simply relative as soon as you step on this platform. SinDrive is almost like a street that is filled with naughtiness, dirtiness and bad girls whose main agenda is getting their cookies pleasured. SinDrive will tug at all your heartstrings in the right way.
Where do we begin? The combination of sexual fantasies and the promise of enjoyment and contentment are what best represents SinDrive. The site does not appeal to a particular fetish. Instead, it offers a buffet of ball licking, cum swallowing, clit rubbing and lots of kinkiness. The content here may not be exclusive, but it does not give us any cause for complaint. This site gets an A+ in entertainment. Signing up here will make you think that Christmas has come early.
Features
We have already established the fact that SinDrive embodies quality at its best. The massive site has tons of content, therefore, you will get enough to keep you glued to the screen. The site's chic design lets you know that a lot of effort was put into making it what it is. All of the videos are encoded using in 265/HVEC coder, therefore, you can be sure that you will only enjoy the best. Luckily, for you, there is also a DivX player that guarantees you a level of viewing flawlessness and clarity like no other. It does not matter how you want to enjoy the flicks on SinDrive, the quality is always consistent. All of the scenes last approximately for 32 minutes and this is more than enough time to reds cover your body's pleasure points. In total, there are 289+ flicks and 192+ picture sets that carry 150 picture each. You will highly appreciate all that the site has in store for you.
Content
SinDrive is your one stop shop for everything porn. The models are completely hot and hardcore, just the way that you like them. They bring you stories of tasty taboos. As the flicks that you find on the site have been sourced from different adult sites from the internet, you will get to enjoy all kinds of hotties and experience them in different capacities. There are those who love indulging in lesbian sexual encounters, others in golden showers and masturbation but a majority love getting down and dirty with the big cock. You will fall in love with all that they do on screen. I am biased to the gangbangs and I'm sure that you will be too. When the girls get together, it is obvious that you will not be able to handle all the sexual appeal that comes with it. You will need a sense of relief and masturbation is your best bet.
The site features more blondes and brunettes then redheads, however, there are different models to appease men with different sexual preferences. All of the women that you see here are utter professionals, therefore, there aren't any rookie sex moves that you will see on this platform. They are not embraced easily, thus, they do not care about their opinion when you see them drinking each other's pee. They are wild and crazy with desire and they let you know about it. Trust me, you would not have it any other way. 'Upper-Class Fuck Fest' is certainly a threesome that you will not be able to forget easily. The porn star getting fucked by two men is shameless but regardless of this, she busts but with orgasms in a way that you have never seen before. Enjoy!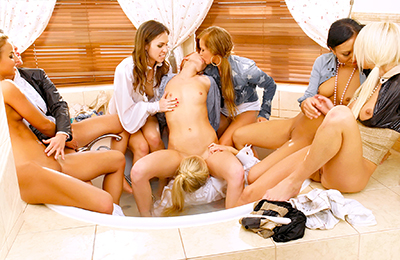 Conclusion
SinDrive has taken the best concept of entertainment by bringing you the best flicks from the hottest adult platforms. The scenes are daring and they will bring you to your knees with pleasure. You will have busy days and nights because SinDrive does not stop or plan to slow down. The impressive high definition level scenes will also make you stop dead in your tracks. SinDrive is not all about pleasure, it is also about sheer enjoyment.
Back to the premium porn sites