Privatesextapes Review
Privatesextapes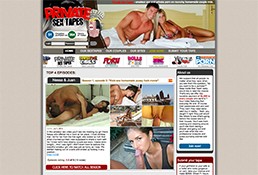 Price: $1.00 (1 Day Access)
The treasures that you can get your hands on with your membership to the Private Sex Tapes porn website are worth every penny you spend.
00000
Private Sex Tapes Website Report
Intro
Porn websites that fall under the amateur and voyeur categories on the Internet are aplenty. That is why anyone who is interested in these categories won't experience a lack of videos that they can jack off to. Amateur category refers to that content that features amateur girls or those girls who have zero to little experience in sex. As for the voyeur, this refers to porn content for those viewers who get aroused by watching the private sex tapes of couples making out as if they weren't making a video out of their sex plays. Out of all the many porn websites on the Internet that can show you amateur and voyeur videos, the most prominent one is the Private Sex Tapes porn site. Of course, amateur and voyeur contents aren't the only ones that you can find on the site.
Features
One of the best things about the Private Sex Tapes porn video is that you can easily navigate around without any confusion. You have the home page where featured videos are showcased. Aside from the top featured video, you can see a list of the bonus sites you have access to, a section where couples can send their private sex videos, and some hot photo sets. Right now, there are more or less 364 videos available on the site. Of course, there are photo sets available for each of these videos too. These photo sets are just screenshots of the actual video. Also, the photo sets can be downloaded as a zip file. If you don't want to download it, though, you have the option of watching the photos in a slideshow.
Most of the videos that are available on the site are submissions made by real-life couples so you can say that the content here is all exclusive. You won't be seeing anything like it anywhere else online. Each of the videos will mostly be around half an hour long. They can be downloaded in full video or streamed in four different formats: AVI, Flash, WMV, and MP4. It is up to you to choose which one you prefer. There shouldn't be any difference, though because the videos are mostly of good quality. However, the most recent ones are of HD quality. Each video can be rated and you can even leave a comment if you want.
Content
Amazingly, the videos here feature real-life couples. The sex performances here are purely between couples. There are already more than 50 couples that have submitted their intimate tapes to the site. To submit to the site, they just have to film themselves and they can submit it through the apposite button on the home page. Each couple may submit more than one video on the site. Some of the couples who have submitted their private sex tapes include Nessa and Juan, Rose and Steve, Dasha and Alex, Nastya and Anton, Brandy and Mike, and Margarita and Eric. Most of the women are Eastern-European. You can listen to them speak in English, but most of the time they are speaking their native language.
If you click on one of the videos, you can check out a trailer for a few minutes, but you need to be a member to check out the full video. One of the best videos to watch when it is your first time here is the one by Nessa and Juan where Nessa lets Juan stay over in her room. With that plot, you can expect a lot of sex to happen, right? The video is more than an hour long and showcases multiple settings like outdoors, inside the car, in the bath, and on the veranda. You will see Nessa and Juan in a steamy sex which involves lewd massages, masturbation, penetration, fingering, and blowjob. Other videos, not necessarily by Nessa and Juan, include "Enjoy this sex-tape!!", "This Couple is Exhibited in a Public Place," "This Couple Fucks in Different House Locations," "Home Porn from Private Collection," and "Nessa Devil Sucks Her Boyfriend in Public Toilets."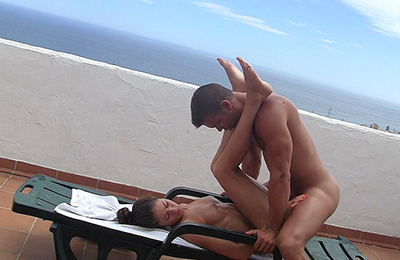 Conclusion
Indeed, the amateur and voyeur genres included here will satisfy your sexual desire. If you have a partner, you might even try out filming yourself since you will come to envy how the videos here on the site seem to be intimate and sexually pleasant. Enjoying the intimate sex plays that are featured here will become your hobby in the future, especially when you want some hot material to enjoy with your partner.
Check the other porn paysites