Pegasproductions Review
Pegasproductions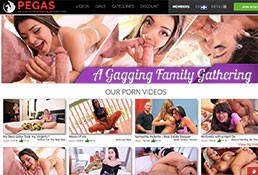 Price: $24.95 (30 days)
One of the most appreciated hardcore porn websites to enjoy hot French models doing any kind of kinky stuff while whispering with that amazing accent
00000
Pegas Productions Website Report
Intro
Awesome hardcore porn site, PegasProductions offers a new porn paradise all the way from the French-Canadian province of Canada, Quebec. You might not be aware of that, but this wonderful place is also a home of truly stunning and mouthwatering sweethearts. But aside from the hardcore scenes, you can also expect a lot of anal banging, masturbation, pussy licking. This site is absolutely worth paying for.
Features
PegasProductions did an absolutely great job in casting the hottest and the horniest bunch of French-Canadian sweethearts. However, it is also noticeable that the people behind this site did an awesome job in creating and maintaining their website. Whoever enters this site could easily conclude that PegasProductions is an exceptional state of the art website.
Since the site came from a French-speaking Canadian province, it is only understandable that they use French as the main language of the site. But of course, you really do not need to worry. PegasProductions has a language setting right on their entry page. You can easily activate it and voila, you will just realize that all those words were written are nothing but pure naughtiness. As you continue exploring the site, no one could possibly ignore PegasProductions' homepage. The site has a clean white background while the font colours and designs vary from red and black. However, aside from the designs and features of the site, PegasProductions' also has remarkable contents and some of them are present on the homepage to tease every site visitor.
Your eyes surely won't be able to leave the wonderful sight of teasers presented right in front of your monitor. You should definitely prepare yourself to witness how French-Canadian darlings look tempting and mouthwatering as they ride and get those cocks inside their pussies. The homepage is already pleasurable; imagine how much more awaits you inside the PegasProductions?
Content
As mentioned before, PegasProductions features sluts with French-Canadian accents. These whores are described by the site as "unique amateur sweethearts having a blast doing porn". And as you explore PegasProductions, you will know how much of this was true. This site also offers a unique plot for these Canadian porn stars. One moment they enter the scene with their slutty formal dress, the next, they were already moaning and cussing in a sexy French accent while they are receiving a hard bang from a lucky dude.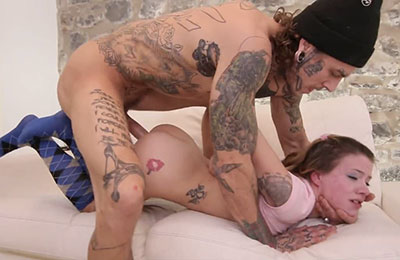 Conclusion
If you think that sex is a lot hotter with French-Canadian sweethearts, then PegasProductions is absolutely worth a shot. This site has a large astounding collection you surely would not be able to get enough of. For several bucks, a paradise with naughty darlings from Quebec will be all yours.
Go back to the other pay porn