Ocreampies Review
Ocreampies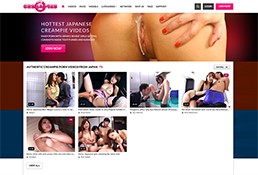 Price: $1.00 (3 Day Access)
This is one of the best porn sites that offer Japanese porn. For years it has been providing quality porn videos and receiving great customer feedback and satisfactions, you'll have your money's worth once you subscribe and be a member.
00000
O Creampies Website Report
Intro
So it turns out that Japanese's aren't only good in producing anime and using chopsticks, they're also great in making porn videos. OCreamPies offers the best Japanese porn videos out there, you'll see different choices and offerings of categories, models, and videos that'll have you watching for days. If you haven't been into the Japanese category that much, this site would totally change your sexual perspective. What you're going to like here are the pornstars, each one gives exceptional performances, as always and any porn lover could surely contest when I say Japanese porn stars are one of the best kinds out there. You'll be drawn to Japanese girls like never before.
Features
Loads of things to explore on this website that will surely catch your attention. Besides the porn sites video offering, you'll see its awesome web design and interface. You'll see 8 main tabs upon opening the site, all concise and direct, you'll be on a page that includes all things you'd want to see, they have different subtabs, linkages, and information in every page that's helpful and easy to use. In opening their models tab you'll see tons of the models they offer with hot scenes displayed as their profile pic, you can also sort out their videos from newest, name to size.
If you want to browse or look up a model by name, an alphabet search tab is there to help you out. Another thing that I find great is that their category tab offers about 22 different categories that include amateurs, blowjobs fisting, milf, outdoor and much more, it also shows how many videos are there in a category and right now hardcore has the most offered with 41 videos. Besides the categories, members also can search from their tag tab that has an A-Z index that features different specific tags that you might be looking for, these are specific choices that aren't included in the main categories, by clicking any tab you'll be directed to all videos that feature that specific tag.
Content
Watch Anri Suzuki, one of their top rated Japanese models, she's featured in one video where she truly gives it all. You'll see her slowly strip off, starting from her large plump smooth tits to showing her slightly shaved pussy. See her use a vibrator to please her craving for sex, with body convulsing as lust and orgasm slowly builds up from her pussy. You'll feel from her loud moaning how she enjoys every second of it. More scenes and actions to come once you watch this exclusive video, you'll see her give a blowjob, be fucked and more.
Anri Suzuki is featured in different short videos and films that you'd sure to enjoy if you want to see a different selection of videos like this one go and visit the website. You'll be seeing different sexual contents and plots here like blowjobs, sex toys, boob fuck, cunt eating and so much more plus you'll hear all their girls speak in Japanese, there's nothing better than hearing porn stars beg for sex in a foreign language. The site also offers its members access to different bonus sites, definitely more choice of Japanese porn to watch.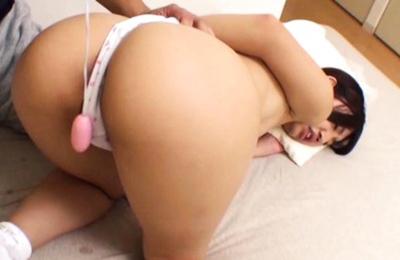 Conclusion
You'll love every video, model and deals that they. As you open their "why us" tab you'll be directed to a page that is just devoted to telling viewers why they are the best, it basically summarizes all the things and contents I've just mentioned in this whole article, their rocket fast download, mobile viewing compatibility, high-quality streaming and viewing, a 24/7 customer support team and their frequent exclusive updates. There are lots of included videos and models now if you compared it back then and through increasing number of patrons and continues updates and improvements to its content you'll still be seeing this porn site as a top choice for everyone and not just in the Japanese category.