Myveryfirsttime
Myveryfirsttime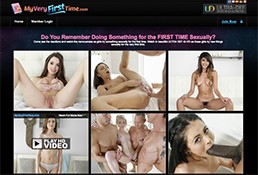 Price: $1.00 (1 Day Access)
Watching videos from today's review featured porn site MyVeryFirstTime, is like having a refreshing drink after playing an adrenaline pumping competitive sport on a hot Saturday afternoon.
00000
My Very First Time Website Report
Intro
What makes this porn site more engaging is that aside from the fact that it shows first timers doing a specific sexual act, they focus more on the holistic experience of the person trying it for the first time unlike your regular porn site that only focuses on the hot and steamy staged sex that we usually see. Aside from that, if you will browse through the site you will see that the girls appearing on each video were carefully picked and are genuinely virgins on the specific sexual act that the video features.
Maybe some of them appear to be professional pornstars or simply slutty, however as you watch further into the video you can see that they are seriously first timers in that sexual act. The porn site even shows some of the awkward reactions that these girls have while being fucked, which in our opinion here in the office a perfect showcase of authenticity. Furthermore, we have observed that MyVeryFirstTime is not affiliated with any established porn network in the adult film industry, but we also noticed that every element of this porn site is professionally crafted and well thought of; just like its membership procedure that you can accomplish in three easy steps.
The first step is to establish your username and password, register your email address, and choose your payment option. Second is for you to choose from the following membership options: one-day limited trial, three-month membership, one-month membership, and twelve-month membership which have an option to either bill it in one payment or have it regularly billed monthly. And lastly, accomplish the membership account set up and successfully establish unlimited access to their first time sexcapade videos.
Features
The design and feature of this porn site revolve around its core theme of a collective sex journal and first timer's sexual documentary. As you enter the site you will notice its simple yet straightforward design; its welcome banner shows their locked pink diary which suggests strong feminine innocence, besides the logo, is the site's complete name and several links to specific pages and contents.
When you scroll down you will see a sub-banner showing ultra high definition presentation showing a trailer of their latest featured porn video. Below the trailer you see several thumbnails containing captured scenes of different videos showing different hotties' first timer videos. The thumbnails may not have any brief description about the video but it has a unique feature wherein when you move your cursor on it the thumbnail will instantly change the image of some other scenes found on the video. Not only that, you can also click your chosen thumbnail and have a free preview of what you can expect to see.
Content
As we have strongly established above in the previous paragraphs, all the girls that are shown in every video consist of fresh and willing hotties that want to try a specific sexual act for the first time. And if you would delve into MyVeryFirstTime's pornographic offerings further you will notice that together with their unique niche, beautiful sex act-virgins, and outstanding video resolution (ultra high definition) you can already see for yourself a revelation of how much the people behind this porn site have worked hard in order to successfully translate to us the message they want to convey to us.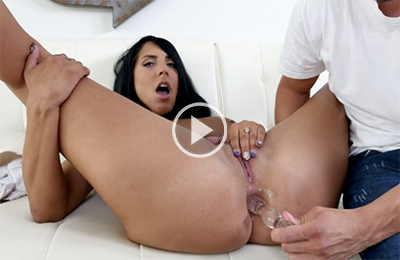 Conclusion
This porn site has given us a new perspective or angle in watching porn. By creatively combining innocence, slutty curiosity, and sexual objectiveness, people behind MyVeryFirstTime have managed to create a new genre of adult film entertainment that every porn enthusiast must watch. MyVeryFirstTime has set a solid benchmark for all porn sites and adult film producers of their category.