Myboos Review
Myboobs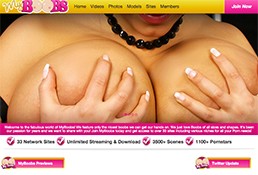 Price: $29.73 (30 days)
Who knew that two pairs of mammaries had so much power? The models will take you to a world of endless pressure. You will be delighted to join their company.
00000
My Boobs Website Report
Intro
As part of UnlimitedAccessPass, MyBoobs gives you ultimate access to all physical things, the most pleasurable being a pair of biggest boobs that have ever been known to man. When I say big, I do not mean double D's, I mean… imagine the biggest boobs that you saw during your lifetime, then multiply them by three. Now, do you get the picture? This is a site that has been fully dedicated to making all of your sexual desires come true. The dirtiest thoughts that you have ever thought about will be brought to life. You must be a very lucky man to have all these boobs bouncing around your face.
Features
I have to start with the behind the scenes material that the site offers. Amongst porn sites of a similar kind, MyBoobs may be the first to take you backstage and show you what goes on when you are not waiting. This is refreshing as most sites forget that even members want to be part of the action that is going on from start to finish. On the other hand, the rest of the site's content is focused on showing a stunning amount of boobs in previews. Various links will lead you to the full-length scenes if you desire complete entertainment.
The 400 scenes and 446 sets of pictures will give you more than enough options to choose from. The movies can be downloaded in MP4 format or WMV. The site also allows for flash browser streaming. The movies are not dated, and this makes the update schedule of the site is difficult to point out. The movies are mobile ready and can be played on the same specifications. As for the pictures, they can be downloaded in zip format. Thus, you do not have to get frustrated by the fact that you will spend too much downloading the movies one by one. The photos are large and this for ideal viewing. To be precise, they have specifications of 1536×1024 megapixels. You can easily download them as whole sets too.
Content
The models on MyBoobs are seductive. Surprisingly, it only takes their boobs to make you go crazy for them. As the site is focused on solo and lesbian encounters, you will be able to see them doing nasty things to themselves. This is nasty that will get your adrenaline rushing and your heart pumping rhythmically out of beat. They are beautiful, and they know it. Their looks are their best weapon against you. Falling victim to Malina May, Maria Tak Tak, Bella Donda and Alexis Faye is pretty easy.
You can clearly tell that there are familiar faces on this site and amateurs who are making a debut. These males go as far as squeezing lemon juice on their nipples. Maybe this is because they want to balance out all the sweetness that they are experiencing. The models bounce their boobs up and down using their hands and do other naughty things. Even with all their focus going to their tits, they still manage to get time to sneak in light pussy play in all the scenes. The boobs are massive, and they do not only belong to fresh faces and sexy pornstars, but MILFs also show what they got. Do not expect their breasts to be old and saggy; they are tight and right as can be.
On the lesbian encounters, the models use their mouths, tongues and hands to pleasure each other's breasts. The way they delicately suck them will you think that they would break anytime. Some of the models go to the extent of rubbing their cleavage with sex toys. While there are bras big enough to carry the size of those large packages, there is nothing that will be able to control your high libido. Who knew that two pairs of mammaries had so much power? The models will take you to a world of endless pressure. You will be delighted to join their company.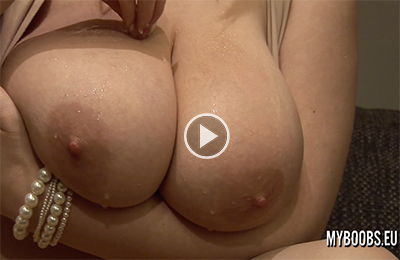 Conclusion
The UnlimitedPassNetwork has outdone itself again with this site. MyBoobs is the hope and enticement that you have been looking for all wrapped up in one. Overall, it is a great site for those who go crazy for big titties. Therefore, you may want to consider securing a membership here.