MoneyTalks Review
Moneytalks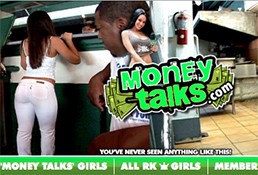 Price: $1.00 (1 Day Access)
Girls will do anything for some few bucks. See how pretty girls will get down and dirty in exchange for some monetary benefits. Looking for that random and dramatic porn that would make you feel like you are a part of the cast? Then Money Talks is the place to go.
00000
Money Talks Website Report
Intro
This site contains various scenes that involve going on the street to look for casual action in exchange for cash. This site satisfies one's fantasies. Money Talks takes porn to the streets featuring real life people. It gives the opportunity to real life people to do something wild in their lifetime. Experience the hottest porn acts as the incredibly sexy host, Havoc leads the mission. Havoc gets people she meets to do amazing things.
Features
Money Talks can be accessed in several languages, English, Spanish, German, Chinese, Japanese, Portuguese, French, Italian, Dutch and Russian. The languages available on this site is more than what the average porn site can give you. The average sites will give you a list of fewer languages to choose from. This site is language friendly. To log in after registering, you just need your username and your password.
The Money Talks Blog is another important feature on the site. On this blog, one would find the Cali Sparks Sex and Sparks Reality Kings videos. Tyler Michaels Quickie Mart Videos, Layla Price precious pussy videos and Kendra Lynn fancy pants videos. Whistling at Dixie Brooks Reality Kings videos and more. One can also search for videos on the site by using popular keywords. This makes navigation on the site smooth and flexible. Some of the popular keywords include Asian, ass lick, tattoo, mature, group sex, lesbian, shower and hand job.
There is an archive of all previous updates on the site. It lists the month and the year. This makes it easy when you are searching for a particular video. Customer support is fast, friendly and confidential. There is a tab for billing inquiries and technical challenges. The most surprising thing of all is that calls to the customer support center are toll -free. It is also possible to reach the customer support center via Skype.
Content
The female porn stars on Money Talks are all natural beauties who can make you go "gaga". You will meet Anastasia Morna, who sucks dicks like crazy and Victoria Rae Black, who's yummy pussy has enough room to accommodate any manhood on planet earth. Her pussy is very elastic and can stretch wonderfully. You will feel like you are the one inserting your dick into her wet pussy. I introduce to you Shyla Jennings, who got her pussy fingered good by her girlfriend, Mandy. After getting the attention of Shyla by inserting her fingers into her shorts and stroking her clitoris, Shyla, who was playing a video game took off the headset and the ladies licked each other's pussies and assholes. This is a must see video. You would clutch your pillow as you watch this video.
Watch the lovely Jessie Rogers, who looks incredible in a tight red dress. Her fat ass is as round as a watermelon. She made her ass vibrate in a unique format. Jessie fingered her pussy to get it ready for a hard dick. Her pussy was ravaged by a hard cock while her ass bounced all over the place. She enjoyed the cock very much and in the process of being fucked, she squirted coating the whole place with the juice from her pussy. This video will make you masturbate all over the place.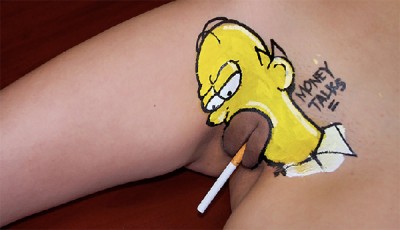 Conclusion
If you are thinking of saving money and at the same time have the pleasure of experiencing a range of naughty videos that would make your pulse race then Money Talks is the site for you. The videos on this site would demand that you get a hooker by your side after watching them. Search for Money Talks to enjoy the beautiful experience with just a click of a button. If you want to save money, then Money Talks is the site for you.
Visit the best paid adult sites or reach the MoneyTalks review on some fine porn sites.