Madporn Network Review
Madporn Network
Price: $1.00 (1 Day Access)
There is nothing mad about the MadPorn, but if you like the girls from next door, you may go mad about this site. The content might not be exclusive, but it's sexy, hardcore, and these girls are gorgeous.
00000
Mad Porn Network Report
Intro
As a member of the MadPorn, you gain access to a non-exclusive collection of hardcore, homemade porn videos, which are distributed through five thematic sites. Most of these portals are offering you videos mostly, but some sites also have large collections of sexy pictures of hot girls. In case you like to watch hardcore sex, but you don't necessarily enjoy the mainstream stuff the studios offer, you will appreciate this compilation. There isn't anything too mad here, the heaviest things taking place in these flicks are the anal sex, the interracial sex and the threesomes.
Features
The MadPorn doesn't look too good, but you can gather the information you need about these videos. On the tour page, you can find a list of the network sites, with some descriptions of the content. There are some hot photos and video captions listed too, so taking a look at them might help you to get the picture about the content. Trailers are not available. In the members' area, you will find lots of options offered to help you browse. On the top they placed a banner, and below that you can find the menus. There is a quick-jump drop-down menu to switch between sites, and you may also use the search engine.
The main menu is the most important. You can reach the sites' videos from there, along with the bonus videos, bonus pictures. There are the favorites too. You may also browse through the promotions and the live cam shows. The videos here are coming from different sources, and so their quality is very diverse. HD is not a thing here, due to the amateur nature of the content. You can stream them or save them all, without restriction. Usually, MP4 files are offered to download, while a Flash-player is used to access the stream. In case you want to watch pictures, there are thousands of sets for you. If you find in-browser viewing uncomfortable, you may save them in zip format.
Content
Well, the site says that it is amateur porn, but we recognized some of the girls, mostly those hotties who are doing reality porn. Since the MadPorn is the hub of the network, there are all kinds of sweet pussies fucking around, and you are going like what you see. Since the majority of the hotties here are amateurs, they are nicely shaped (sometimes rather average-looking) chicks, all natural, and they are delicate pieces. If you enjoy hearing real whispers and moans in the porn videos you watch, this collection is meant for you. Forget the overplaying and the exclaiming, and enjoy what you can find here.
Almost all ethnicities are represented, including some of those who aren't common in porn: Indians, Arabic girls are also featured, and a few of those truly cute Asian ethnicities are here too. Depending on the network site you are browsing, you can find here different types of hot girls and hot sex. On the YourGirlfriend, you can access mostly vanilla hardcore videos, featuring these real stunners as they have fun with their man. This site also features pretty much photos too, showing you exactly how beautiful today's girls are. The sex on the YourGirlfriend is quite vanilla, but it's real, which makes more exciting.
Well, to be honest, we didn't understand the concept of the RevengeTV because the scenes listed for that site were just plain hardcore scenes, featuring cuties sucking and fucking around – on this site we also noted a lot of reality porn, and they were really hot. Now, one of the most interesting websites on the MadPorn Network is the BustedOnFilm. On that site, you can access some real footage of amateur sex. Fucking in the office, in the workshop or at the gym? You name it, and quite probably you will find it here. In case you like to watch hardcore porn, in a voyeur style you should check these flicks out. Also, the lesbian scenes of the LOLLesbians are quite hot.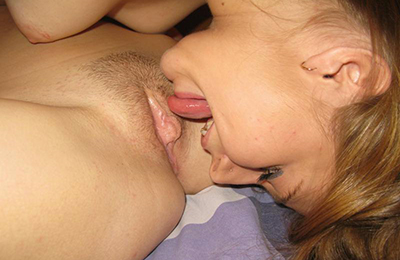 Conclusion
Those who prefer amateur porn might give a shot to the MadPorn Network. It's not that crazy and mad as the site claims, but it's satisfying, and fun to watch. Most of the content is available on other sites, but at least this network has a schedule to follow, and there might be unique stuff uploaded too. Make sure to check these videos. This network is neat, and those who need a trusted amateur porn provider should give it a chance.