Lethalpass Network Review
Lethalpass Network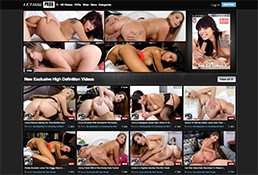 Price: $1.00 (2 Day Access)
Lethal Pass is one of those few mega-sites that you want to be part of because of the value of entertainment that it accounts for.
00000
Lethal Pass Network Report
Intro
Lethal Pass would not be a bad name for a bomb-pun intended. Even so, the only explosions that you have to worry about here are those that occur in between your legs. With such a huge selection of hardcore movies, this has to be one-stop for your dose of good porn. Everything in terms of entertainment that the site offers has been put together to give you pleasure. It is no wonder, anytime you log in here, you will never want to log out. Lethal Pass may just be one of the best addictions that you ever had.
Features
In precision, Lethal Pass comprises of 2,986+ videos that have been brilliantly put together for your entertainment needs. All of the flicks come with catchy titles including "Cum in My Gaping Butthole" or even "Tossed by My Salad". Most of the titles give you a great idea of what the action entails while a majority of others keep you guessing. This is the beauty of Lethal Pass as a site. Sometimes, you never really know what is coming your way.
Finding your favorite scenes is truly a breeze especially because it is quite easy to sort through the videos and DVDs that are also found in the video section of the site. When it comes to the pictures, the mega site had the convenience of housing the videos and galleries in separate sections, These images gallery can also be found by browsing through individual videos. If anything, it is the classic case of killing two birds with one stone.
The quality of the site's content matters and this is also the beauty of erotic entertainment that comes from this pleasure portal. The newer clips on the site are all in HD quality with the older scenes being of a lesser quality but still over-delivering in clarity and viewing consistency. There is so much to discover about the site and the tour is one of the best places to find out what Lethal Pass has to offer. Even if the site ever stops updating, there would be still more than you would ever hope for content-wise.
Content
The pornstars of Lethal Pass will show you that they believe in having no limitations when it comes to matters of sexual satisfaction. They indulge in all manner of sexual encounters and as such, you need to have your pen and paper in hand to jot down all of the naughty things that are going in the scenes. The site hold all manner of amateurs and pornstars alike, therefore, telling you that you will get all of the diversity that you need from these pages of pleasure
Known for the best fantasy is driven reality porn, Lethal Pass models will all live up to your expectation. We all know that the combination of wet pussies, big tits, and restless bodies is the best recipe for sexual satisfaction and as you will get to learn from Lethal Pass, you should never settle for less. The entertainment that you will get from these pleasurable pages lets you know that signing up to spend time with these pornstars is the best decision that you will ever make.
Showing off their sexy bodies is nothing new to these models. In fact, it could be what they were born to do in front of the camera, they are so effortless and this is exactly what you will love about them. These hotties account for everything from hairy pussies to messy creampies and big, luscious breasts. They are not afraid of the pleasure that they are going to get out of their sexual experiences and neither should you be.
Most of the fresh-faced models are not identified by name, but they will ensure that they are so memorable on camera that you will never be able to forget them. There are those who love getting pleasured as a group while others may just want to tease their pussies with some real big dildos. To summarize, you will get everything that you have ever desired in your sexual fantasies.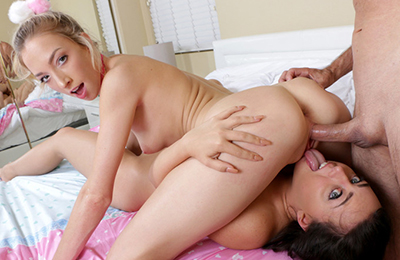 Conclusion
The site does not deviate from the hot, hardcore action that it promises, thus ensuring that you are always well-equipped for all your masturbation sessions. The simplicity and sexiness that the site in general boasts of is exactly what makes it outstanding.
Don't miss the other porn paysites or other reviews on Lethalpass Network.