Jpshavers Review
Jpshavers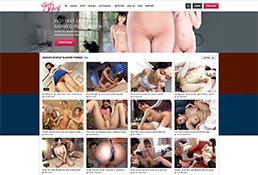 Price: $1.00 (3 Day Access)
There is a lot to do here and you will never run out of things to do. With your membership in JPShavers, you will have free access to many other Asian porn sites that are as hardcore as this one, just as long as it is on the same network.
00000
JP Shavers Website Report
Intro
With JPShavers, you get to enjoy shaved pussies, Asian girls, and hardcore sex. This sort of things is what makes a porn site really good. JPShavers has been around since September 2010 and is under the management of Idol Bucks. If you are not familiar of Idol Bucks, they are the network that hosts many other big Japanese porn sites that are basically in English except for the audio. In JPShavers, you get your cute, adorable Japanese hotties who explore every steamy nook and cranny of a sexual adventure; all while looking perfectly shaven down there.
Features
JPShavers has a pretty rad website design but despite the magnificence it exudes, it remains simple and ordinary. Quite basic, if you ask me. The white background, gray borders, and black font colors compliment each other in ways that most color schemes do not so it is a perfect choice for a minimalistic website design. This porn site has been here for quite some time, so there are enough things to do here compared to the newer ones.
The navigation here is quite simple and very basic, as well. If things do get a little troublesome for you, a support page can be accessed via the support button that is found on top of the site along with the other links. On top, you can also find the links to the home page, the videos page, the photos page, the model index page, the categories page (that can also serve as a drop down menu if you hover on it long enough), and so much more. The log in button can be found on the further right. On top, you can also find the links that will take you to a page where you can also access the network and the things that make it up. You will notice how nicely put the site's layout and arrangement is, making it easy to move your way around. The user interface is decent, bordering on user-friendly.
The site hosts a large number of photo galleries which amounts to at least 500+ sets. Each of these sets contains around 150+ photos inside that are in hi res and has a dimension of 1600 x 1200. The fortunate thing is that you can download these galleries in zip files or save them individually if you wish to. Also, you may be able to add comments on videos and rate them as you wish. An overall rating is found on each video, you'll notice. You may also add your preferred videos to your favorites and access them easily at a later time. The updates here seem to roll in regularly thus making the growth of this porn site faster than I expected (or imagined).
Content
All the girls here are Asian. Japanese, to be more exact. They are really fresh and enjoy engaging in different sexual activities that involve hardcore methods. You are probably going to see tons of threesomes, foursomes, some BDSM, anal and pussy fucking, finger banging, orgies, double penetration, role play, and so much more. You have girls wearing uniforms, getting tied up and stuff, in lesbian orgies, or getting oiled. One thing these girls have in common is their shaved muffs and it looks completely glorious. You have girls like Osaki Mio, Aya Miyazaki, Tomoe Nakamura, Reika Aiba, or Hoshino Hibiki getting it naughty in different situations. Cross out the meek personalities these girls exude because they are far from that. These girls are sex machines and they love every bit of pleasure thrown at them. You may watch their scenes in your browser with an embedded Flash player where it will give you a 720 x 480 pixel resolution. You may also download them in different formats like MP4 or WMV and you will be given the same format.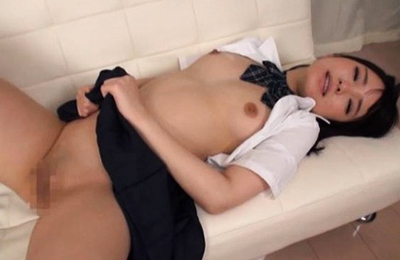 Conclusion
If it is quality and quantity you want in the form of a Japanese porn site, JPShavers should be your best and recommended option. You get amazing scenes in decent quality, plus, you get to access other hot porn sites other than this one, for free!
Go to the other best porn paysites or other reviews of Jpshavers.