Jeffsmodels Review
Jeffsmodels
Price: $19.99 (30 Days)
JeffsModels presents some of the most vibrant, attractive and sexually charged BBWs you will ever meet. The site provides plenty of sex action to keep you entertained for long hours. There is variety and sufficient content here.
00000
Jeff's Models Website Report
Intro
This site features some of the most attractive BBWs I've ever met. You will love the change of mindset in porn entertainment here. We have been brainwashed for way too long. Most of the models presented, not only in porn entertainment but also in beauty pageants, are sculptured to specific fits. They are usually medium sized to slim bodied and tall girls. Jeff models are live proof that such templates have no place in real beauty circles anymore.
Features
The site uses a predominantly sky blue décor and splashes in some pink hues here and there. There is a conspicuous effort to make you feel relaxed as soon as you land. The layout is impressive too. There is a deliberate attempt to make navigation easy. There are tagged links to the listed captions. Once I clicked on one caption, I was taken straight to the scenes that feature the model displayed. There is no search tool but the few leads such as active links served me just fine. The layout is clear and seeks to deliver the message home as soon as you arrive. The site offers users a streaming option using the onsite Flash layer. You can also access the content using your mobile phone. However, you won't be getting bonuses or extras.
Content
The girls share in the pleasure by kissing each other, doing some hand jobs and encouraging the dudes to thrust their dicks into their catch as deeply as they can. I love the way the cover photo makes no secret of what you are getting into once you subscribe. There is a group of BBWs lined up for a photo shoot. They seem very confident and comfortable in their good looking lingerie. Some of the models are totally nude. They show off some puffy boobs that the classic European would die to touch or suck. The files are available in Flash and MP4. Image sets can be downloaded in a zip file. There are 197 videos and a similar number of galleries. They come with 25-minute playback and 50 pics respectively.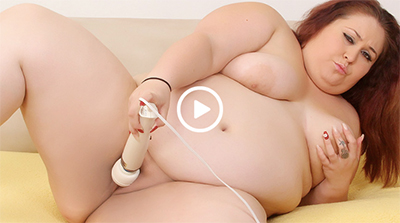 Conclusion
The site is the best BBW porn I've seen yet. There are plenty of scenes with a natural touch to them. The girls are sophisticated and proudly big. The fact that you get fresh video content every 2 to 3 days is a good reason to maintain the viewership.
Look at the other top pay porn sites or read more about Jeffsmodels from other popular porn review sites.