Inflagranti Review
Inflagranti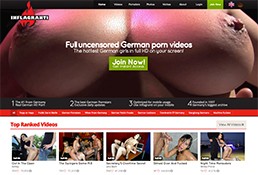 Price: $29.95 (30 Days)
If you're looking for some German girls that are just amazingly beautiful getting fucked hardcore with the highest ratings, then welcome to Inflagranti.
00000
Inflagranti Website Report
Intro
Hey, there fellow porn viewers! Have you ever heard of the site 'Inflagranti' to be honest, this is also the first time I've heard about this site and you just can't imagine how shocked I am right now for not knowing about this site? To give you a quick overview, this site is like the shining grail of German porn. I've surfed around inside this site and the stuff I've seen there is just… I don't know what to say. All the models are German, all the themes and stuff are German-inspired but more importantly, it's all about hardcore fucking. Another fascinating thing about this site though is that it has been in business since 1997.
Features
Remember when I told you that their site was just… I don't know… now I'll tell you why…. It's because their site has the most amazing features and flash animations than any porn site to date. You go ahead and enter their site, you will be greeted with a video that auto plays when you come in, and it previews all fucking hardcore action these amazing girl models are going through. If you can just hear their moans man. The site is also designed with three main colors. That is black, red and white. I'd say those colors are just fucking sexy.
Now to give you a quick run-down of the site. There are four tabs you should remember. The Home, Videos, Pornstars, Photos, and Niches. I know you already know about the normal stuff like what's in Videos, Photos, and Pornstars page. But let me tell you. Nothing is always what it seems. Coming on the Pornstars page, you'll learn to appreciate the animation when you hover your mouse over each pornstar. Try it out now! You can also rearrange them into the Top 10, or Most viewed and more. The next page I would like to appreciate is the Niches. Which is my personal favorite by the way.
The Niches page is just radical. It's like those categories you see in typical porn sites but with a twist. On other porn sites, you usually see categories like "Lesbians, Amateurs, Strippers, etc…" but here it's different. Considering it's an all-German site. They gave themselves original names for their categories. You see their too good just to stick with the usual names, this site has category names that go like AllPopp or Hopp, Public Sex in Berlin, German Pornstars, Wives from Germany, German Fetish Freaks, German Lesbians, Dominatrix of Germany, Gangbang Germans, and also Machine Fuckers. Those names are just fucking catchy man. It's also pretty easy to understand what's behind each category. Lastly, the site has also got itself optimized to be compatible with smartphones or tab devices.
Content
German girls have finally won my heart. These girls are not your normal pornstars. You see, Germany has the genes of warriors in their veins. That's why the models they possess are freaking addicted to all that is hardcore. I'm not joking with you. These women got themselves fucked in the camera so hard, that when the camera closes up on their faces you can see the expressions on their faces, expressions of total lust and overwhelming orgasms. The positions they do are fucking new too, I don't even know if it has a name yet. They also shoot at a lot of locations like beaches, living rooms, kitchens, gyms, boxing rings, cars, or anywhere there's a room for some threesomes or just straight up fucking.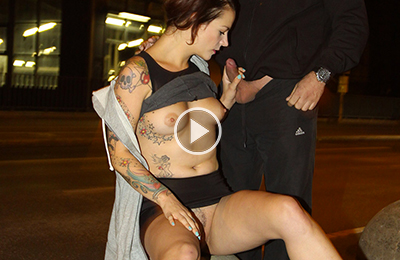 Conclusion
To say this site is the best of the best would be an understatement. This porn site has reached a whole new level. I could say a whole new era of expertise in site development t and porn entertainment. It's amazing how they developed it this way. Well, I shouldn't be surprised, given the fact that it has been in the business since 1997, but still. They have totally revolutionized porn entertainment into something that makes the members feel safe and entertained. I would give this site a hundred thumbs up if that were possible. Amazing website design and simple navigations. A lot of options for getting you what you want, models are just superb when it comes to their performance, and the video quality never disappoints.