Indiangfvideos Review
Indiangfvideos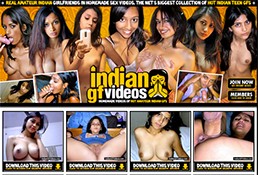 Price: $1.00 (1 Day Access)
The IndianGFVideos has a neat collection. Over 470 videos are there to browse, and though the site's update schedule is undetectable (batch updates are featured) this number is very good, especially if you consider what ethnicity these videos cover.
00000
Indian GF Videos Website Report
Intro
The IndianGFVideos is part of the TheGFNetwork (powered by AMAKings), and thus you get a full network access too. Every site you can find listed in the bonus sites' section, focuses on girlfriends, so only amateur porn is featured on them. This ensures that you get a highly varied collection of porn, with all kinds of girls and many hardcore niches covered… the only downfall of it is the quality because that's not really great. You have a pile of extras to enjoy in the members' zone. Apart from the bonus sites, you get access to a collection of hardcore porn DVDs, featuring hot professional porn from various studios. These are a bit better in picture quality, and these are quite enjoyable sex videos.
Features
As you land on the site, you have to verify your age by pressing the big Enter button… not a safe method, but we won't argue with them. Also, if you click there, another site will open in a new tab, ignore it and go for the IndianGFVideos. After this bit annoying prelude, you could start taking the tour, but you will soon realize: only thumbnails are granted to preview the content. Since you are here for Indian girls, you should head in, no matter what impression the home page gives you.
The members' area is very easy to browse. Under the logo of the site, you can see the search bar and the menu while in the main area you can switch between the list of photos and the videos. From the main menu on the left, you can go to the bonuses, and there is a list of the included sites too so that you can get everything at one place. The Flash video stream is fast, but the quality isn't too good… It's still enjoyable and exciting for amateur porn. There are download options also so that you can build your Indian-girlfriend porn collection from videos and photos too.
Content
The first thing that you can hardly miss is the fact that every girl here is Indian. This alone is quite enough to get that cock harden, and it also makes the site be a unique one because there aren't many Indian girls in porn online. You can also see that the girls are amateurs. Thus, they are all natural beauties. Those who like to watch porn with real chicks with real bodies, might just found the best place to start. In case you wish to see more natural, non-enhanced cuties, you should check the included sites.
Though every chick in these videos and on the photos is Indian, they are hardly the same: there are several things that can help you tell one from another. For example, the size of their breast, the shape of their ass… but even the shade of their skin is quite different in some cases. You should get ready to see here some very nasty porn. It might be amateur and homemade, but don't think that it's crappy and not too enjoyable. The hot couples you can watch as they engage in hard love are doing things that porn stars could envy… and in fact, some of these lads are pretty well-hung, so the girls have a hard time standing their siege.
The major part of the collection is home-made porn, but it's certain that you will notice: some videos are far better, and the sex in them is just too organized to be real amateur footage. This is quite true, some of the videos originate from studio sites or DVDs. However, this doesn't take away the value of the site: the girls are still hot, the sex they do is very nasty, and the overall porn experience you get here is amazing. Because many videos here feature amateur sex, the length, and the quality are pretty inconsistent. You will notice that too because you will find here videos with only 5 minutes of time while there are some long flicks with more than 10-15 minutes of fun.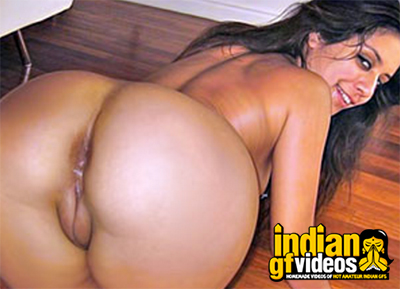 Conclusion
It's quite safe to say that you can find here all online available porn videos that feature Indian cuties. So, when you consider sites to join, and you feel you would like to watch amateur porn, the dedicated collection of the IndianGFVideos could be a good start, and if you want more, you can enjoy the full network access's benefits.
The site no longer exists. If you want similar content go HERE