Hardcorefiesta Review
Hardcorefiesta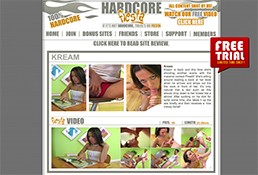 Price: $29.95 (30 Days)
Sexy and hardcore scenes, offering great fun and overall they are fine jack-off materials.
00000
Hardcore Fiesta Website Report
Intro
The HardcoreFiesta is an adult entertainment website, with a not too big, but still quite hot porn videos' collection, shot by the same crew, and featuring different hotties. The "fiesta" usually means some recovery, taking a nap or just reading a book, however, these guys chose the active recovering as they refilling their energy by unloading their load after a session of intense fucking. There isn't much newness here, but the stages are fun and when it comes to the actual hardcore sex, the videos of the Hardcore Fiesta will satisfy all of you who like juicy sex. It looks like the site has been online for quite some time, and the videos here seem to be shot by the same studio.
Features
The home of the HardcoreFiesta is just simple. It's an organized, middle-oriented website with gray sides and a middle central area where they placed a few screenshots and descriptions of the collection. This isn't much information for a newcomer (no insight rather than the photos), but the fact that you are reading this shows that you are interested in being a member. And we say that you should give it a shot. Once you have made up your mind, you should follow our link, and see what you can get as a member. You might take your time and inspect the home page to make your decision stronger. As the HardcoreFiesta is a PornstarNetwork website, it doesn't have its design, it's embedded into the network hub instead.
Fortunately, you have some advanced tools at your disposal, and you have the option to browse the whole network from a nicely build members' area. There are categories filters, studios' list, models' index and a few other options to find your way around. The site responds to mobile browsers, this way it's a bit easier to watch your favorite videos on such devices – and also, there are mobile-friendly video formats in use.
Regarding the videos of the HardcoreFiesta, you might have to put on your glasses, as these are quite old, more than 10 years old scenes. This means they are not available in better resolution than a higher-end DVD quality at 480p. For downloading purposes, the site grants you a WMV file, without DRM, so you can keep it as long as you like. In case you plan to jump right into the middle of the action, the streamed version is what you might find interesting – it offers a smooth playback and the same quality as the downloadable files. These exclusive videos are offered as they are, and there are no photos or screen caption galleries attached to them.
Content
The whole collection of the HardcoreFiesta has a somewhat strange feeling about it. It's professional porn, yet the models are not that big-shots, and only a few names are what we recognize. For example one of our beloved solo models, Sweet Amylee is featured in one of the videos, and this natural cutie represents the models of the site quite well. Girls like Anna Nikova will certainly restore your faith in the god of hotness because this busty chick isn't just getting banged by a Black guy, but she also uses her amazing breasts to serve him right!
The videos are studio-made looking, though they are rather the semi-professional types. In case you don't mind the fact that it's a bit home-made feeling, you are going to spend a few fun hours by watching these videos. Sex isn't too hard, but it's real, and the girls put on a great performance while they try to get those big cocks as deep as it's physically possible. There are some interracial videos too, and as a base rule, we noticed that it's always one on one straight action.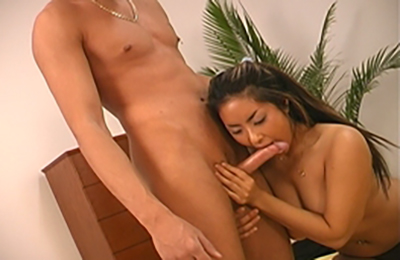 Conclusion
As a conclusion to our review of the HardcoreFiesta, we must say that we loved the way the videos have been done. You shouldn't concern yourself with the update schedule, because the PornstarNetwork grants daily additions, and the videos of more than 200 studios will certainly serve all your needs. In case you are planning on giving this site a chance, we strongly advise you to do so, because the membership is worth much more than you may expect from a simple site.
Return to the other pay porn or read more about Hardcorefiesta.