Girlfriendswhocheat Review
Girlfriendswhocheat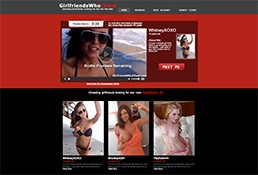 Price: Free (3 Day Access)
Girlfriends Who Cheat is not your ordinary porn site. This dating site has the tagline, "Cheating girlfriends looking for sex on the side" and it is definitely worth a few bucks.
00000
Girlfriends Who Cheat Website Report
Intro
Sure there are some rocky moments in a relationship and some girls just can't handle the too much drama that comes along with it. With that, some just can't help but add a little spice to their relationship. But the plot twist here is that they're spicing things up with another man— under the sheets. Ooops! The thrill and excitement of doing things under the table while your partner is not supervising is sometimes very tempting, not only for these bored women but also for those men who are looking for some good and bad ass times.
If you are one of them who are looking for some thrill, you might be interested in these girls on this site called "Girlfriends Who Cheat". This is probably the next big thing on the internet nowadays as they feature girls who are self-proclaimed cheaters. Yes! You read that right! This site features girls cheating on their boyfriend! The best thing about this dating porn site is that you can have the chance to meet these girls not only virtually but personally!
Features
The site has a simple design. In fact, it is quite unusual for a porn site layout. However, it looked like a dating porn site, so you can immediately tell that there's something special on this site at first glance. What makes this as a dating porn site is that, aside from having the options to contact the models, there are also a lot of racy pictures all over the site. The spotlight of the site goes to the "Meet Me" button which can be found in any model's profile. This serves as your portal to a fun-filled night with a bombshell. Aside from this awesome feature, the site also has a live cam feature. This is perfect for those who are quite shy to have a close encounter with a gorgeous and horny lady.
On the homepage alone, you'll already taste what you can get from the site. Here, you can get a glimpse of these models where some of their basic information are displayed— display name, age, quick biography and their picture. They also have a special section where they feature their top models. Most probably, these are those girls who are quite popular and the most number of clicks in the "Meet Me" button.
The site also gives their newbies a warm welcome through the Newest Members section of the site. Moreover, the videos in the site can be downloaded or streamed. Both of these options are in high-definition. For the downloaded scenes, the file format of your video will be MP4 or Windows Media. The Photo Galleries, on the other hand, are also crisp and sharp. Good news, these can be downloaded in zip.
Content
The total number of girls in the site is quite difficult to track because a lot of girls are signing up to become a member every minute. The good thing about this is that it's guaranteed that you'll be getting a large collection of hot and horny cheating girlfriends all over the site. These adventurous girls are not only up for teasing your fantasies, but they're also in the game to take it into action.
The most popular model is Whitney Shakes. In her video, you can watch her flashing her boobs to the camera while strolling on the beach. Her perfectly fit bikini accentuates her great features and most especially her bubble butts. She's good at teasing on the camera. Aside from her, there are also a handful of girls who have different reasons to cheat on their boyfriends. There's LilCutie19 who said that she caught her boyfriend cheating on her first and although they're still living together, they no longer have sex so instead, she ends up having sex with another man.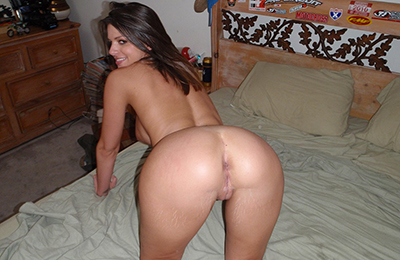 Conclusion
The girls are all gorgeous, considering that the site doesn't screen their models. The "Meet Me" feature is also a unique way to entice people to sign up for them. After all, who wouldn't like free sex in the neighborhood? Girlfriends Who Cheat is the easiest way to turn your fantasies into reality. The videos are also not a disappointment. Considering also the few extra sites that come along with the membership, I can say that this site is killing the game. You don't only get the hottest girls in town, but also a few more extra clips to spice up your imagination.
The site no longer exists. If you want similar content go HERE
Check also the other porn paysites or other reviews on Girlfriendswhocheat.