Fullyclothedpissing Review
Fullyclothedpissing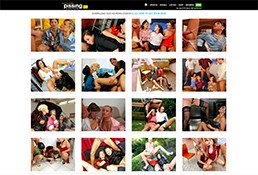 Price: $24.95 (30 Days)
The site's name makes you think that the beauties here piss on their pants but there is no chance. The action will sway you in a more interesting direction. You will see the girls taking their clothes off and indulging in all of the goodness that their golden showers have to offer.
00000
Fully Clothed Pissing Website Report
Intro
The watersports fetish is not one that you can duly ignore. It offers action that we would not see on a daily basis. It is the kind that we crave for especially because the girls do anything and everything to pleasure themselves with urine. It does not matter if it comes from their own 'taps' or their partner's cocks, they thoroughly enjoy it. Watersports adult site are mostly coupled with hardcore sexual encounters. They mostly feature European models who do not care about getting wild and kinky its front of the camera. This is what we most certainly love about them. You may have been able to enjoy a variety action like this on other platforms but not in the way that you will get to enjoy the content on FullyClothedPissing.
The site features a lot of hardcore sex with additional orgasms, lesbian encounters, threesomes and even models taking drinking their partners pee. There is certainly something about bodily fluids in the pornographic world that does not warrant you to grab an umbrella for protection. Full bladders are the sexiest thing that you will find on this platform. Grab your cleaning mop because this site is dirtier than we can ever explain. As far as entertainment is concerned, FullyClothedPissing has a full house. The site comprises of over 460 episodes that are all 24 minutes in length. Just in case you want some eye candy, the site will treat you with an equal number of galleries that comprises of about 120 pictures each. As a site that is part of the PayServeNetwork, this adult site only intends to bring you the best.
Features
There are a lot of good things for you to enjoy on this platform, but the best might just be the easiness to which you can be able to access the content. The flicks can be streamed or downloaded depending on your preferences. The download is also applicable in the galleries. There is no limit as to the amount of content that you can download in a single day, therefore, you are free to enjoy the scenes to your heart contentment. There is also a mobile download option that comes in handy for a variety of users.
The update schedule is not consistent, but the scenes are added after every few months. The other features that you can enjoy are the linked webcam shows and archived webcam shows that feature watersports, from a variety of models across the networks. The layout is simple, but the advantage of this is that it gets you fixated on the content. All of the great flicks are only a click away. As far as good design elements and presentation, FullyClothedPissing has got you covered.
Content
If there is one thing the hotties on this site know how to do well, it is pulling up their skirts and moving their panties to the side before letting out a powerful stream of urine. While still give you a good reason to explore. No matter what your preferences are, you will be clicking on each and every scene. They do not only play with their piss, but the guys also wash them up with their golden showers. However, this is the last part of the action.
The models are already covered with cum because they had a hardcore fuck suck-and-fuck session that leads to the sticky white cocktails all over their faces. They do not seem to mind and that is why they decide to wash it off with urine. The scenes are not your random girl/guy encounters. Most of them involve two beauties and a guy while others showcase threesomes and a few have multiple gays in the picture.
All of these scenes will make your pants wet with desire. You will be gushing at everything that the scenes offer. Group sex scenes are the most memorable. The thought of a single woman, on their knees with many cocks pointed at her is highly satisfying. It is almost as these men come from the middle of the desert because they are dying of thirst. They have an eagerness to get their cocks through every hole in the models body and later on wash her with their warm pee. Their skins then glisten from wetness, their clothing matted to their skin and it simply seems like the bladders do not stop emptying. Before filming, it is clear that they had not gone to the bathroom for days. You will love the women for this kind and brevity in front of the camera. The action is truly well worth it.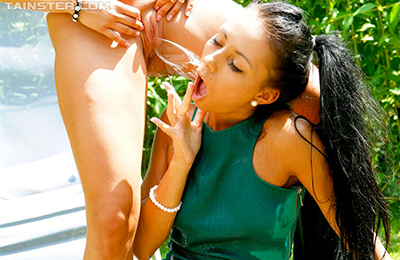 Conclusion
This is the piss party that is going to make you insane. It will drive you over the edge with enjoyment and leave you wishing for satisfaction in ways that you never imagined. The site is a great combination of hardcore and fetish as if professional and pleasing in every way possible. You will truly find a great home in this amazing portal.
Look at the other porn pay sites