Fassinating Review
Fassinating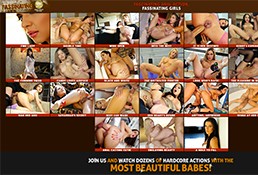 Price: $29.95 (30 Days)
The Fassinating is a really fascinating website. It offers you and all other horny porn watcher a great collection of videos, featuring astonishing Euro-cuties who get some huge cocks deep down their ass. Those who prefer this kind of porn will surely enjoy the collection of the Fassinating, because this site grants some totally hot movies with these gorgeous beauties.
00000
Fassinating Website Report
Intro
All videos here are exclusive, and since the site launched back in 2005, there are some non-HD videos, but as you get closer to the actual date, you will see the number growing for the higher resolutions. These juicy, and hard videos are all exclusive, and it seems that they weren't even published on DVDs. The membership has its own merits that will surely make you happy. As a member of the Fassinating, you gain a network-wide access to all sites of the 21Sextury. This also means that you get access to thousands of videos, featuring more Euro-beauty in hardcore sex. Those who prefer a bit kinkier porn should try to upgrade their membership to get access to the 21Sextreme network too.
Features
You will be able to take a quick tour on the Fassinating. As you land, you will see a simple page, with dozens of thumbnails listed on it. This is the tour itself; you can browse through the thumbnails, and if you select one, you will be prompted to join the site. Luckily, the members' zone is more advanced, and it has actual features for you. To navigate through the content of the network, you have two menus. One is located on the top; it features the scenes list, the models' database and some extras like a fan club, sex games, and the live chat. You can always use the menu on the left side of the page where you can select the site you wish to browse.
A search engine is also implemented, which is capable of performing some simple search by keywords. The videos are available in the members' zone for watching, and you can set it up accordingly to your computer's capabilities and your network speed. The playback quality is good. You don't have to watch the videos in full; you have the chance to watch 3 minutes clips; this is also available for downloading. The files you can save vary, mostly WMV files are obtainable. For slow connection or if you have a favorite part, you can download the clips. However, the full movie download is also an option.
Content
The movies of the site feature scripted and staged hardcore sex. As you start watching a scene, you will get the feeling that what you see is professional. Not just because of the well-lit and set-up stages, though that also have a major part in it, rather because the girls look and act as you expect from a professional porn star. It's European porn, and if you don't know what that mean, let us tell you, because if you are used to the US porn, you may be a bit surprised, or even offended. Now, you have to know that the Europeans are not afraid of sex, and the porn produced overseas is not just exciting and hardcore, but it's also kinky, and you could say that it's even dirty.
Many fetish movies come from the Old World, and the videos of the Fassinating are no exceptions. The main niche of the Fassinating is anal porn. This on its right is a heavy hardcore niche, but on this site, they also mix it with some worshipping, thus giving you the ultimate ass fetish site. The most featured penetration type in the videos is the anal, but there will some juicy double-penetrations, and naturally, all scene feature blowjobs.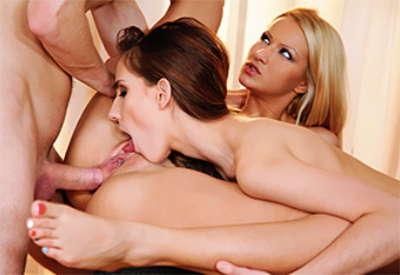 Conclusion
The Fassinating promises that you will get here a large collection of heavy porn, with anal penetration that leaves two things behind gaping assholes and tired hands. Both promises are met, and if you are someone who usually gets horny for anal sex, then you should start working out with your hands so they can keep up with the shaking. The site has a neat collection, and since they have turned to the direction of HD, you can expect some very good quality videos too. Another major benefit of being a member is that you get access to a bonus site with some extra content, and you always have the chance to become a full member, thus gain a full network access to all dirty sites of the 21Sextury.
The site no longer exists, but you can enjoy the exclusive content of 21Sextury clicking HERE
Don't miss the other best adult pay sites