Expliciteart Review
Expliciteart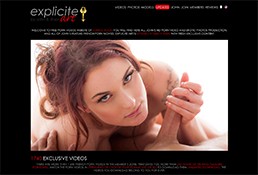 Price: $29.95 (30 Days)
Explicite-Art is a place where you can find beautiful models indulging in porn action artistically. With the talent of John Root and the skills of their models that are able to portray porn action combined, there's no questioning that you can produce an explicit art that is exclusively for you.
00000
Explicite Art Website Report
Intro
Great European erotic porn site, Explicite-Art takes you to another level of pornography. It's not your ordinary site that only focuses on all porn actions but it's a place that also knows how to start the fun and give it a beautiful ending. With all the videos produced by John B. Root, you'll be amazed on how everything was aesthetically filmed and edited for your great viewing experience!
Features
Explicite-Art surprises you with a whole new sense of watching erotic content. It gives you a preview on how models and sex acts are mixed to becoming an explicit art, a high-quality masterpiece. As you enter the site, it gives off sexy and exquisite vibes that you wouldn't be able to see from other porn sites. Their homepage flashes you sweet and delicate darlings exhibiting different actions to keep you entertained while you stay and explore it. You can also view their videos, photos, models, and the autobiography of John Root, the genius behind Explicite-Art. You'll also be updated with the new amount of content to watch for, because the site updates 4 times a week, boy! Imagine that!
Content
With a huge amount of video collection that the site has, Explicite-Art gives you the chance to download their exclusive high definition clips when you become a member. And as I have mentioned before, this site is really presented aesthetically. With the flawless French darlings that are really pleasing to the eye, you'll never have second thoughts about playing their videos. These hot sluts are turning you on with their naughty tricks and exhibitions. Their seductive eyes that flirt with you effortlessly while they suck massive dicks tastefully are absolutely one great skill they have. Their talented hands fondling those perfect soft boobs and fingering wet pussies are also other skills they have mastered that would make you crazy! There's no doubt about it, boy! Aside from their quality erotica, Explicite-Art is a user-friendly site that's compatible with mobile and tablet devices. This site is convenient to many users and you can definitely take them anywhere since you can also download them!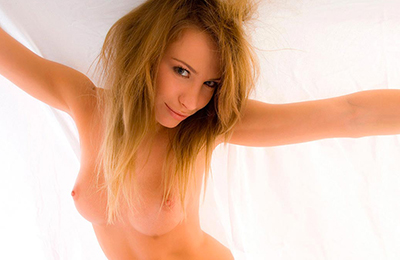 Conclusion
It's always nice to discover sites like Explicite-Art, because they have quality erotica inside and a smooth surface that would maximize a good time while browsing the site. Their French models are absolutely stunning and glamorous even when they have white jizz on their faces. Their beauty is well-shown because John Root knows what are the perfect angles, background, and layout to every image or scene that would arouse your sensual desires. You will also never run out of content to wait and watch for because they have numerous videos that still keep on coming!
Go to the other pay porn sites