Dirtymasseur Review
Dirtymasseur
Price: $1.00 (2 Day Access)
DirtyMasseur has proven that it has so much to give in all of its five years of existence. The site quickly escalated to the top by consistently being a provider of the most memorable porn action.
00000
Dirty Masseur Website Report
Intro
After a long week of bustle and hustle, a much-deserved massage is often highly appreciated. There is nothing like the right pair of hands rubbing gently across your back. The feeling cannot be described. There are many reasons why we visit our masseuses, the most common being that they hold the power of relaxation and rejuvenation in the palm of their hands. However, we never visit our masseuse to gain sexual satisfaction but maybe you should. DirtyMasseur is a porn site that proves that when you feel lustful and you do not know where to go to receive pleasure, a massage parlor should be the first place on your list.
The adult site revolves around hardcore sex. All of the famous faces that you know come together to get oiled up and get down and dirty in the massage room. Their bodies are butter smooth, soft and shiny and they motivate any living human being to get aroused there and then. There are no words that are fit enough to describe the naughtiness that can be found on this site. When the action begins, the pornstars shows gratitude for getting a good rub down. You are way off your rocker if you think that this is all that they came for. The hardcore enjoyment that you will receive from each and every scene is well worth it. The site also knows to hold all the aspects of entertainment down.
Features
The members' area will give you a true glimpse as to what DirtyMasseur has in store for you. You will be able to hit your peak of pleasure in an instant especially because it will be hard to shy away from the waiting preview scenes. The site is just as you imagined-well arranged with a user-friendly interface that keeps you coming back for more. There are over 180+ scenes that can be downloaded or streamed in MPEG or MP4 format. As the files are 1GB in size, you need appropriate storage space, the site will not disappoint. The speedy downloads are a great catch. You will enjoy the links that will take you either to the homepage, scenes, members' area or the login and sign up area.
Content
The beautiful pornstars on DirtyMasseur will give you exactly what you came for. It's almost as if they know that their massage sessions will end with a full-on sexual encounter because they warm up the scenes with masturbation. The masseuses are also famous pornstars who pose as workers of the average beauty parlor. You will not take notice of the vicinity because your eyes will be fixated in the naughtiness that the sexy ladies are up to. The slipperiness of the oil as soon as their massage session starts prove to be more than they can handle. It gets them in the mood for full action. Their bodies are flawless. Some of the pornstars do not desire a full body massage as they come dressed in sexy stockings only ready to get fondled at their torso areas.
Instead of a massage, you will take note of the fact that they are coming to put on a show. Although the scenes are scripted, the entertainment level will make out forget that you had to keep that in mind. In no time, the moisture will start flowing from the fondness that they feel. Once their bodies are on fire, they indulge in deep throat sex, handjobs, gagging, slurping and sucking. The sounds of satisfaction will let you know that they do not intend to stop anytime soon. You will truly find a good home for these women. Speaking of which, I did find one myself.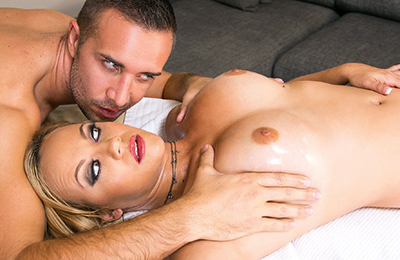 Conclusion
For many, DirtyMasseur can be many things. For you, I am sure that it will be a fantasy come true. There are numerous reasons why you should sign up to the platform, some of which are better seen that said. With that in mind, do not delay in joining in these massage sessions; you do not want the good things that it offers to pass you by.