Czechsolarium
Czechsolarium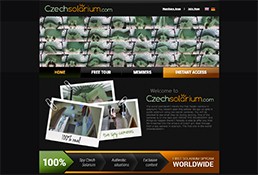 Price: $29.95 (30 Days)
With Czech Solarium, you can get your desired peep videos as well as more value for your membership money. If you add up all the videos including that from the bonus sites, you can get more than 3,000 videos all in all.
00000
Czech Solarium Website Report
Intro
Voyeurism is the art of peeping on unsuspecting people. If voyeurism is your cup of tea, then you should consider signing up for Czech Solarium. This is because the said site specializes in showing voyeur types of videos to their members. With Czech Solarium, you can enjoy high-quality videos – meaning, they are all high definition videos that show clearly what is being captured in the film. It is a lot different than what you would usually see in the other porn websites that also specialize in voyeurism. In the other websites, you will most likely see the videos with a grainy quality. The other websites are using low-quality cameras, after all. This is a lot different than what you would expect from Czech Solarium. After all, the website shows high-quality videos that are worth paying for.
Features
With the user-friendly design of the website, you can easily navigate your way around the site. You can get to the videos that are already archived without having to click on a lot of links. There're not many features that you can get from Czech Solarium. You don't have any model index to use. You cannot search or sort the videos. Even when you have already selected a video and watched it, you cannot add it to favorites or leave a comment. There is not much interaction you can enjoy when you are in Czech Solarium. However, these should not deter you from getting a membership from this site.
After all, you can get videos that are of full HD here on the site. Each of the videos uploaded to the website is about seven to ten minutes long. You can either stream these exclusive content or download them. The latest uploads are in their MP4 format, but the old ones are available both in MP4 or WMV. It is possible to play them in full screen too. There are already 150 videos in the archive and you can expect to enjoy new exclusive content every week. Amazingly, you can also enjoy 31 bonus sites when you have access to Czech Solarium. These 31 sites have a varied niche it focuses on.
Content
Without any doubt, you only have voyeurism videos you can watch when you have a membership to Czech Solarium. In the videos, you'll find blondes and whites featured on the website. They come into the room where the hidden cameras are installed so that they can get an artificial tan through the sunbed. With the peep videos, it starts when the women are filmed stripping everything. Remember that tanning in a sunbed requires being naked from head to toe. Being filmed while stripping is just the tip of the iceberg though.
When the girls lie in the sunbed, they will also be filmed. In fact, the cameras installed in the sunbed to peep into the girls are looking right up their pussy. In the unfortunate – or fortunate – case when they masturbate while they wait for the tanning machine to give them the tan that they want to have, everything will be in full view for you. You can watch the girls finger themselves while they are tanning. Some of the videos worth watching when you have a membership to Czech Solarium include Czech Voyeur in Tanning Bed, Sexy Tattooed Blonde in Solarium, Sexy Blonde Tanning Her Beautiful Body, Pierced Pussy Snooped in Tanning Bed, and Live Voyeur Masturbation in Solarium. There are many others that you should watch here in Czech Solarium.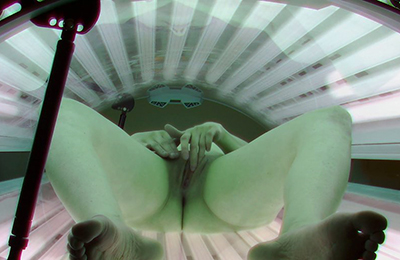 Conclusion
When you like voyeur, having a membership to Czech Solarium is only natural. After all, this is a good site where high-quality videos can be enjoyed. There is a good number of them in the collection as well. There is also a bonus site where you can enjoy many other videos and photos worth your money. You'll be able to explore your voyeurism kinks here in this site plus any other kinks you have via the bonus sites that you have access to. High-quality peep videos, user-friendly websites, multiple bonus sites – what more can you ask for? It is only through Czech Solarium that you can enjoy these amazing features, especially when you keep your voyeurism kink in mind. Czech Solarium membership is worth the money.
The site is no longer updated. For similar content check HERE
| Review Site | Trial | 1 month | 1 year (per month) |
| --- | --- | --- | --- |
| Xpaysites.com | N/A | N/A | N/A |