Czechav Netwrok Review
Czechav Network
Price: $29.95 (30 Days)
A lot of exclusive contents featuring European beauties in real porn action are also included in the site. The updates come on a weekly basis and you'll surely find yourself deeply engaged in various types of sexual satisfaction.
00000
Czech AV Network Report
Intro
If you want your libido to get pumped real hard, the intensity of Czech porn models would surely get your adrenaline up and run. When it comes to porn, white blondes and delicious ebony Latinas are famous for being polished pornstars, hence slowly becoming ordinary. Luckily for porn viewers, porn sites and networks always come up with something new, something to keep the porn fans' libido alive and kicking. CzechAv boasts its collection of real and genuine porn videos. The name itself stands for the term "authentic videos". There are various porn sites that claim to have real porn scenes and stories and yet most of the time, that is not the case.
Features
There are various themes wherein you can choose your very own Czech porn models. You can go to casting wherein you can see all the hot girls, naked and just waiting for your further ado. The names are available and the images will show you their luscious bodies until you can't fight the urge and look for their videos. There are lots of kinky scenes here that are taken from taxis, saunas, swimming pools, spas and solariums. All that you will see are regular hotties who are just really looking for a good time and a great fuck and fortunately for you—willing to pose for the camera. CzechAv porn videos are taken and shot by high definition cameras and they are nicely and neatly featured within the site. The average running time of each video is 20-30 minutes, and all the conversation are captured until the very last drop of those sticky white juices.
Content
There are hot amateur sex goddesses who love to be fucked in the street by enormous cocks and who want nothing more but to be devoured by a group of hunks in the roughest way possible. With spy cams almost everywhere, all the details of these sexual encounters are delivered straight for your eyes. Sweet and sensual lesbian porn is also here at its finest. The way they cuddle and kiss and touch each other's tits are remarkable. The pussy eating and the pleasure you can see on their prices are priceless. From parties full of hot swingers that often end up in gangbang to homemade sex videos and pictorials, all are natural and the orgasms are as real as it gets. Lots of orgies, blowjobs and facial cum too!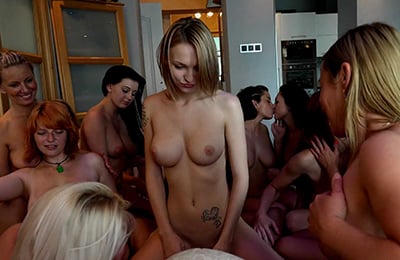 Conclusion
If you want sex in public in the most sexually entertaining and satisfying way possible, delve through the action of the wildest porn featuring the hottest of the hottest sex goddesses on the Internet without leaving your comfortable couch by signing up as a member of CzechAv. This porn site continues to grow and inevitably will be one day queen of all European porn sites. Better be a member before it happens right?
The site is no longer updated. For similar content check HERE