Cfnmeu Review
Cfnmeu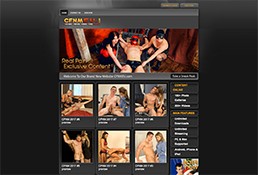 Price: $19.95 (30 Days)
Get a charge out of clothed women who fuck the brains out of naked men tied up in various positions and locations. Handed out in a remarkably impressive quality, this fetish site will certainly entertain you in different ways.
00000
CFNM EU Website Report
Intro
CFNMEU is one of the most celebrated, hot fetish porn sites you will revel and relish in once you get yourself inside and by then you would not want to get out. Now, you might think that the title is just a bunch of letters jumbled together in an attempt to make some incoherent porn site title but the jumbled letters do mean something and they stand for "Clothed Female Naked Male Europe".
The title says a lot already and true enough, you will find females here, clothed, although scantily, and males in nothing but their birthday suits. The twist? There is a whole lot of femdom kind of thing going on in here where the ladies seem to be in control and the men are usually the ones getting fucked. It could be in any other way but there are tons of threesomes and foursomes to keep you excited. All videos are exclusive and the absence of ads is just a delight. The site launched in September 2011 and has plenty of stuff to add up to its already impressive number of contents.
Features
This excitingly peculiar site is definitely something you would refer to as provocative and breathtakingly rousing and its features just make it even better. First off, the site's design is straightforward and not complex making things around here fluent and flowing; the dark theme they opted for respects the site's niche, which involves all sorts of fetishes, European girls, and hardcore sex. Second, navigation is plenty easy since you get a lot of alternatives when probing your way through: advanced search bars, filtered tag pages, and pagination links. Links are effortlessly constituted in the most accessible places, too.
Content
CFNMEU has quite the unique take on porn and although it isn't that common, it really is refreshing and not to mention electrifying and titillating. Instead of the usual fucking you get, you are provided with women in strap on's fucking naked guys that are either tied up to a chair, a bed, or just really anything at this point. Most of the time, you get to witness plenty of threesomes and foursomes – mostly one boy and the rest are all ladies but you also get great boy and boy action. There are so much explored fetishes here but they all scream hardcore and rarity and it just gets better with its exclusivity.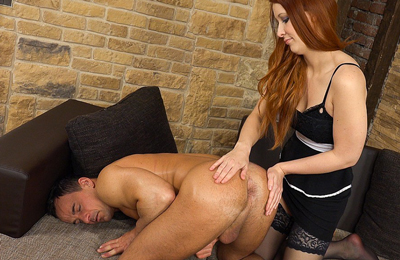 Conclusion
CFNMEU is sensational and impressive with its overwhelmingly unique theme. Not only is it unprecedented, but the action is also most definitely hardcore. Also, the content you are given is in beautiful HD making the experience even better than imagined. If you are into this kind of kink then you will truly love CFNMEU as it not only gives you hot women wolfing down hot men in some hardcore sexcapade, you get the best of such.
Back to the other best pay porn sites