Analbeauty Review
Analbeauty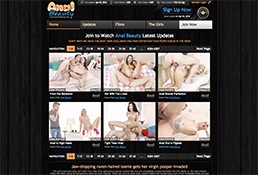 Price: $1.00 (2 Day Access)
If you actually explore more, you will find even more anal porn videos among the network's content. There are a lot of other interesting sites in the porn network, but we will leave it up to you to discover them.
00000
Anal Beauty Website Report
Intro
The porn network in total contains more than one thousand fresh pornstars starring in more than four thousand different videos, with the total size of over seven thousand gig's worth of media. Aside from AnalBeauty, some of the other porn sites within their porn network worth looking at are XAngels (you would truly enjoy this site as it features some of the hottest girls we've seen on porn), Creampie Angels (where you will be able to watch different creampie scenes and videos), and finally, Dirty Doctor (a fun porn site where an old gyno doctor gets to bang the hottest women), just to name a few. Moving on, we know what you are already thinking, and don't worry because we will already share with you the membership details. Their plans are surprisingly simple. You only have three options: a paid two-day trial option, a one-month option that rebills monthly, and a one-year option. And that's it! All the bonus sites are already included once you finish the sign-up process.
Features
The website design is simple in its black theme despite the porn site's fun logo. The logo itself is bright and colorful, with a fun way of referring to the holes of the butt through the holes of the letters themselves. As for the look of the website, it only has a plain black wood texture background. There are no flashy banners and advertisements on the site, and it has a pretty simple navigation made up of five rectangular buttons that link to other pages on the site: Home, Updates, Films, The Girls, and Join Now. Below that banner is the thumbnails of the videos already. Like the website design, all the thumbnails are simple in presentation. They only show one picture that is probably the best scene in the video just to give you an idea of what the video is all about.
The images also have this white screen aesthetic, which adds up to their video's distinct brand. This means that if you see their videos elsewhere (which is most unlikely because their videos are exclusive), you will easily recognize that these videos are from AnalBeauty because of their signature look. As for the information available on the thumbnail, they contain the video's title and length, as well as the date when the video was uploaded. Aside from that, you will also get to see the grade of the ten-point rating of the video. Their more popular videos get more attention, though, because unlike the usual thumbnails, they get a wide-sized video trailer along with a short description of what the video is all about. And from there, you can get a better look at the clear and crisp high-definition quality of the videos from AnalBeauty.
Content
It was not mentioned in the porn site that they specifically offer a type of girl or nationality, so it would be safe to assume that they don't have a certain focus when it comes to girls. We have noticed, though, that most of the ladies here are Caucasian, both blondes and brunettes alike. It would be nice for them to feature other girls like Asian women, though. As for the videos, we can't say anything else about them other than their quality is great. You can see everything, also thanks to the brilliant lighting for each scene. The scenes are all well-made as well, and all freaking hot. You can see by the looks on the pornstars' faces that they are enjoying themselves. We loved how the models on the videos take things slow and not just ram it in. There are a lot of porn sites and videos that don't build up enough, and we find it less appealing that way. But on AnalBeauty, they take their sweet time and it makes a whole lot of difference.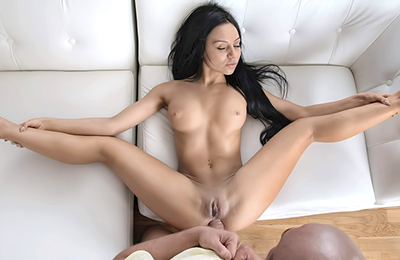 Conclusion
We enjoyed our tour of AnalBeauty. Overall, it is a nice porn site where you will be able to find hot models and high-quality anal porn. If you are a fan of this porn genre then we recommend that you sign up for membership, or else you will be missing out on probably one of the best anal websites on the internet. We also appreciate that the membership also comes along with bonus access to other porn sites.