Allinterracial Review
Allinterracial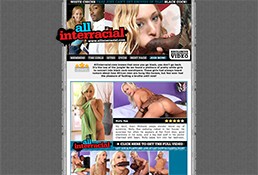 Price: $1.00 (2 Day Access)
I would highly recommend All Interracial to anyone who wants a large selection of porn to choose from and at the same time is a tad bit conservative about their budget.
00000
All Interracial Website Report
Intro
When I hear people talk about All Interracial and claim it to be the highly rated and top recommended high definition XXX adult website that reigns supreme in the interracial and reality porn category, naturally I had to challenge All Interracial and see if their website is really up to standards. Boasting some very cool features, I set on a quest to see if All Interracial is worth every penny, or if it's just a huge waste of time and money.
Features
I'm not new to this online porn game, in fact, I've been doing it for quite some time, so naturally, I've seen some up and coming website claiming they're the best, only to fail miserably a couple of months later. I'm no stranger to these situations and that is why I am here, to help determine if All Interracial is worth your time and effort. For starters, the website brags about their hot girls, high-quality videos, exclusive content and finally, unlimited high definition streaming and downloading services.
I will discuss their girls and videos in another section so for right now, I will discuss their two other main features. The first feature is their exclusive content. I have heard many other adult websites claim this, but only to find out their videos were ripped from somewhere else, which can be very disappointing since you paid actual money. But as far as I have seen, these videos are videos I haven't seen yet, even their porn plot are not the recycled scripts you see everywhere. All Interracial does put a little effort into making it believable or at least make it seem less scripted.
Content
The girls are very pleasing to look at, and there is a variety of them. The majority of the girls on their website are Caucasian, but there are also Latinas and African-Americans. I admit names like Sabrina Rose and Jada Fre are porn stars I am not familiar with, but I recognize Riley Reid and Tori Black and they have some pretty good videos. The videos currently are at least 20+ which is on the lower side, but these videos are at least 20 to 30 minutes long, are filmed in really high quality and they're not just banging and fuck videos, there's an actual story to it, which I think is pretty cute because other adult video companies don't get time for that cute stuff.
The highest possible resolution for each video is 1280 pixels, which is not as bad. But if you're like me and you browse online with your iPad, then I recommend viewing them in medium resolution, that way they load faster. If you're browsing on your smartphone, then viewing on the low resolution is not an option, but I would recommend watching it on bigger screens. As a bonus, it appears to be their website works fine on mobile devices, which is great since I'm on my iPad almost all the time. I tried downloading videos off the website and into my iPad and it still works out fine.
If you go to the parent website of All Interracial, they have another tab, which says "TV" and when I clicked on it, they had something which is my kryptonite: parody porn. Parody porn is basically where they get famous movies, books, TV shows or anything popular and turn it into a beautiful amalgamation of sex and creativity. What they had was a collection of parody videos with titles such as The Sperminator, Assvenger: The Age of Hardon, Porn Stars and at least 26 more movie titles!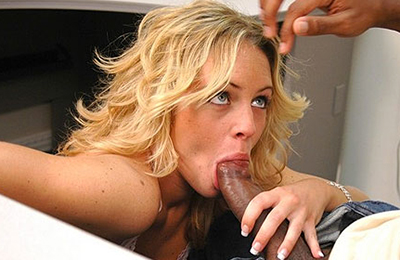 Conclusion
I have stumbled upon the equivalent of a pirate treasure trove, and this trove goes by the name of All Interracial. I am impressed by what All Interracial has to offer and they do stand out among the competition. They may have a very limited collection right now, but if pair up with their 56 other adult website, they are an unstoppable storm that is to be reckoned with! Aside from my favorite parody porn category, their biggest selling point and the direct cause for me to sign up for a whole year's worth of access was their 56 adult website for the price of one.
The site is non longer updated, for similar content have a look HERE
Go to the other pay porn sites or other reviews about Allinterracial.