Allexclusivecontent Review
Allexclusivecontent
Price: $1.95 (2 Day Access)
To satisfy you, the people behind the AllExclusiveContent put together a collection of hard porn, with truly hot content, and they made the videos to cover as much as hard niches as it's possible.
00000
All Exclusive Content Website Report
Intro
The AllExclusiveContent itself is only 2 years old, but it has a significant collection. There are about 5000 videos here nowadays, and they keep on adding more and more, on a steady basis. The videos are not dated, though, so we can't actually tell you about the schedule, but rest assured, there are scenes added constantly. The videos at the AllExclusiveContent seem to be really exclusive, at least these are exclusive to the company, which means you can't enjoy them on other sites rather than the ones this company runs. We are happy to tell you that the site isn't just recycling old content, but it actually provides you with new, fresh porn too, and that gives a very good feeling to the overall collection. There are no bonuses inside, so what you see is what you get, but that's more than enough to keep a man interested in these videos.
Features
When you open the AllExclusiveContent home page, you actually see what you will see after you log in. The tour page (and so the members' area) is set up to look like a tube site: there are thumbnails listed throughout the page, and by clicking on them, you can find their page with the player and some additional information about them. You can find a category selection menu on the top, so that's something you might like to use to narrow down the list – after all, there are nearly 5,000 titles. The content is nicely tagged, so this category tool is actually really helpful. It's easy to access the videos, and on their pages, you will find the scene's length, the main pornstars in the video and some "related" scenes – meaning the ones that have the same tags.
In order to satisfy the needs of girls and guys, the AllExclusiveContent has a variety of porn and we were quite satisfied with the models and the action and with the video quality. There is only one thing that some might consider an issue: the AllExclusiveContent is a tube site, and it's sticking to this because it doesn't offer download options. However, the streaming is just great. You can enjoy the videos in Full-HD or HD, depending on their age. The player uses Flash, and it grants a satisfactory playback quality. If you have an up-to-date machine and a proper internet connection, you can enjoy smooth video playback and fast buffering. Also, the full-screen viewing option is really good, and you won't encounter that nasty quality-loss you might had experienced on many other tube sites.
Content
The AllExclusiveContent is fake all the way… at least when you look at the girls. The pornstars here are hot, but they have such huge fake breasts that you might get crazy about them. When the girls show off those fine bodies and hot tits, you will eventually come to the conclusion that this might be the hot stuff you need. Those who like established, seasoned pornstars will enjoy browsing the videos here, as the AllExclusiveContent has a fine and large list of the hottest pornstars.
Since these videos come from the United States, you are going to find out quite soon that there is no way to avoid being hooked up to these. Naturally, there are models who have just entered the world of porn, but the majority of the hotties here are amazingly skilled. There are Asians, Blacks and Latinas too, so this kind of variety is present; however, the Caucasian girls are quite different from each other too. They are all professionals, so the show they put on will be more than satisfying for your dirty needs. We enjoyed watching the girls getting their share of hard drilling and, in case you like porn stars and you are not into amateurs too much, then these fake-breasted Amazons will certainly fit your tastes.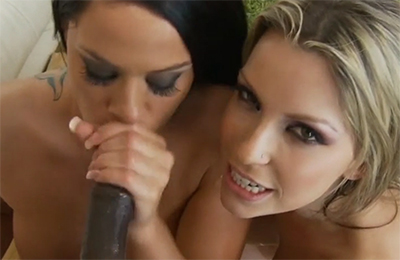 Conclusion
On the AllExclusiveContent you can find the hot hardcore porn videos you are looking for, and when you become a member, you will eventually feel like you've arrived home. The videos here are juicy, sweet, and they give you that nice feeling you expect to feel when you are looking for hardcore satisfaction. There are professional videos here mostly, with big shots girl like Kagney Linn Karter. And though there are no photos and you can't download the videos, this huge collection deserves credit, and it deserves to be considered by everyone who likes to watch hard and nasty porn.
Don't miss the other top paid porn sites