40inchplus Review
40inchplus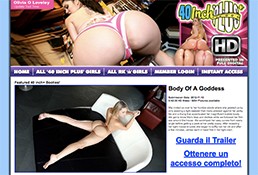 Price: $1.00 (2 Day Access)
The 40InchPlus has one clear statement prior to their theme and that is premium access to many Oh my Gosh Look at that Ass models. As for me, I will come back for more asses.
00000
40 Inch Plus Website Report
Intro
In the online porn universe, expect that there will be good, and bad surprises and 40InchPlus is one of the good kinds especially for those people who love to see nice and tight ass figures. The website contains only two things, and these are the images and videos by the world's nicest asses ever. It's like an ass paradise where you can see wide varieties of ass size from blonde, brunette, Latin, hotties and blacks. Indeed, lots of horny dudes love to have sex with someone with a nice ass. Even I for an instance love to slap those ass' cheeks while fucking my bitch. The site is your ultimate guide seeing the best and biggest ass ever.
Features
At first, as the name the site suggests, I thought that I was going to assess a fucking homo site that features the longest and biggest dick ever. I was anxious and curious what's on the site. I had a funny feeling that the site is not meant for guys like me. Surprisingly and relieved, I saw a girl's kinky ass. I was confused and somehow overwhelmed with all the butts I see featured on the site. Then I figured out that the 40InchPlus offers bitches that have 40 inches plus asses.
The experience proves me that do not judge the book by its cover or rather do not judge the site by its domain name. I thought that 40 inches plus dick do exist. Silly me! The 40InchPlus is the circumference of the girl's asses. Yes, it too big and you might be wondering that I see butts by BBW (Big Beautiful Woman) but, no-uh, actually, most of the girls bodies are hot as hell. It just so happens that these beauties have beautiful huge round ass that you and I would like to see and love to fuck.
Content
There are lots of great asses to see available at the site and the price is pretty much reasonable. So for big asses fans out there, then you can stick around in 40InchPlus for your total pleasure and entertainment. When it comes to the quality of videos and images, as I've mentioned, you are going to get what you've paid for. The images and lightings are really great. In fact, right now I'm looking at someone's ass and it feels so great. I can almost smell that ass' hole from here and I can almost lick that pinkish pussy. Olivia Winters is your girl next door with over than 40-inch size butt. It's not just her ass that's really amusing but also her face and body. She has a fair skin tone and I really like to see her ass' hole. It looks yummy and nice. The dude banged her pussy a lot nice and slow. She really looks good and attractive every time she squeals and moans. I'm pretty sure that she is really having a good time.
Another ass that caught my attention is by Sophie Dee. Her ass is really amazing and I would love to taste that kinky ass. Her ass size is 47 inches with that makes her so attractive. What's good about her is that she knows how to use her ass pretty much well. Aside from fucking, the scene includes ass job and that's gorgeously awesome. She does have a tasty, meaty and exquisitely stunning ass. By just looking at her butt, I can sing all day with the song "Oh my Gosh, Look at her butt – Anaconda by Nicki Minaj". By all means, you can sing with me as you log in with this site.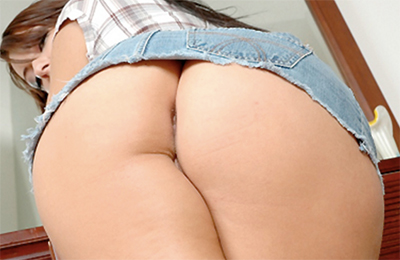 Conclusion
All in all, the name of the site somehow confuses several people including me. But, when we talk about the content, these butts are probably the best ass footage I have ever seen. All the girls are hot and sexy with a big butt that will put the word WOW in your face. Dudes that are obsessed with good looking girls that have sexy big butts will consider this as their paradise.
The site no longer exists. You can find similar content HERE